MEPS forges Steel City partnership with Sheffield FC
MEPS International's new branding has been unveiled at Sheffield FC's Home of Football Stadium after the steel market insight provider forged a partnership with the world's oldest football club.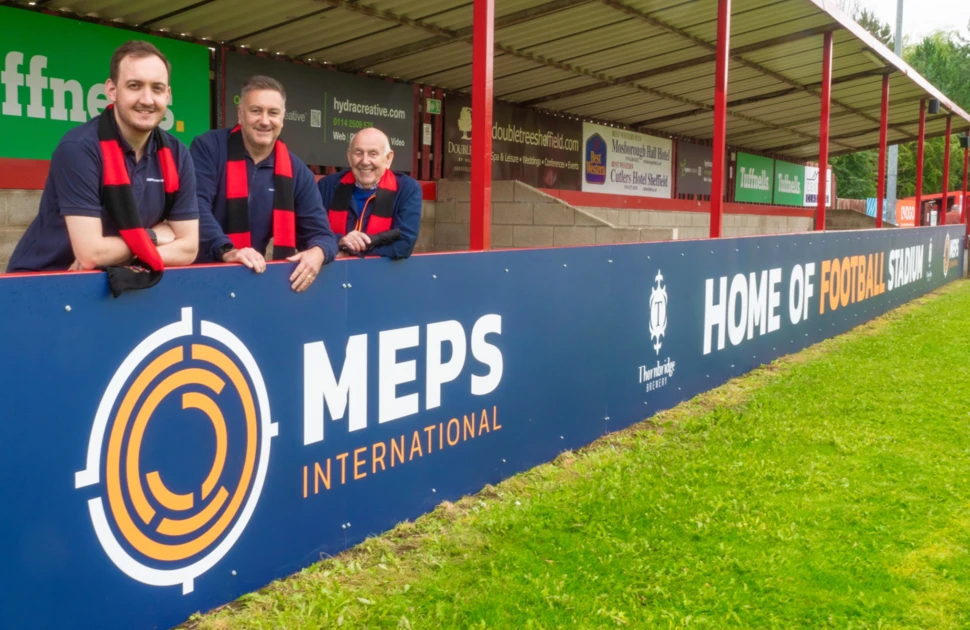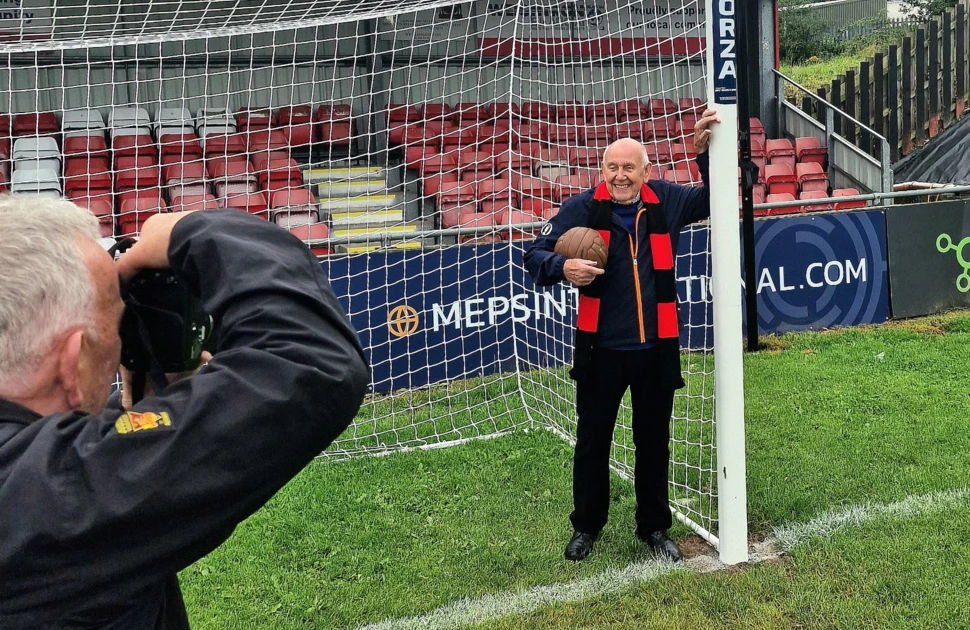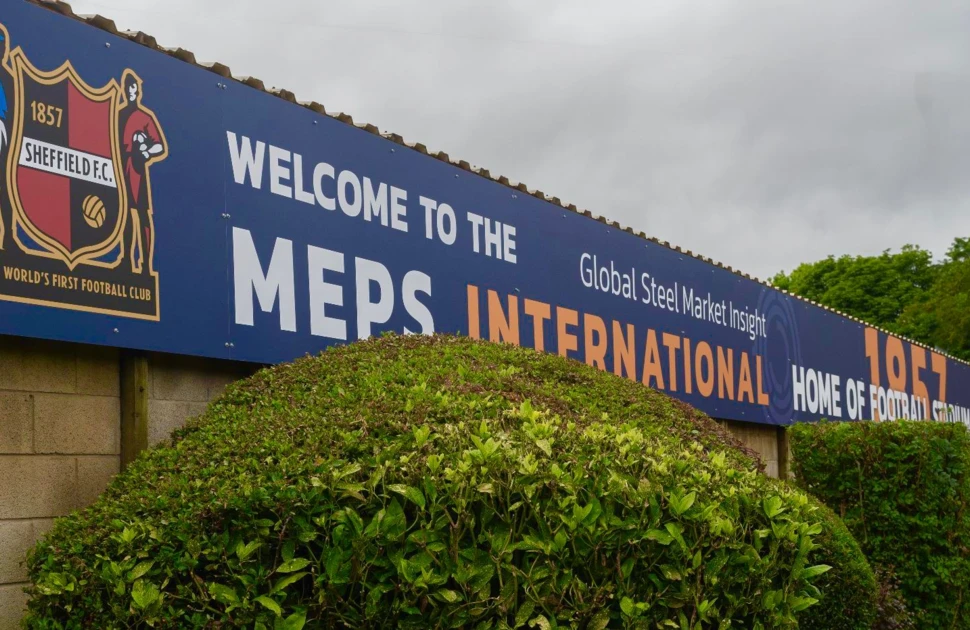 Sheffield-based MEPS has become the official ground sponsor of the historically significant sports club as it prepares to celebrate 45 years of supporting the steel sector in 2024.
Sheffield FC became the world's first official football club when it was founded in the UK's 'Steel City' in 1857.
MEPS's newly unveiled 'on target' logo will be displayed throughout its Home of Football Stadium during the club's 2023/24 season.
The new partnership officially got underway as Sheffield FC secured a 4-1 win in a pre-season friendly game against Matlock Town on Saturday (July 29).
MEPS director Jayne Craven said: "It's fantastic to see MEPS's new logo on display at Sheffield FC.
"As a Sheffield-based business that will celebrate 45 successful years of trading next year, it's fitting to show our support for a historic football club that is central to the city's DNA.
"We're a global provider of insight from the steel sector and Sheffield FC is known across the world. Alongside steel, football is probably Sheffield's most famous export. I think we make a great fit."
Sheffield FC chairman Richard Tims said: "We're delighted to have MEPS International as our new Home of Football sponsor for the 2023/24 season. Our great city pioneered football and steel, so it's great to be bringing both of these together."
MEPS founder Peter Fish recently joined head of marketing Joe Rugg and sales manager Jamie Milnes for the unveiling of the new Home of Football Stadium branding.
The 'on target' theme of MEPS International's sponsorship of Sheffield FC will not be wholly confined to the stadium's stands, however.
A half-time penalty shootout will see fans invited on the pitch to have a go at hitting MEPS International's 'target' logo, located in the goal's top corner, to win maximum plaudits.
Rugg said: "We just can't wait for the season to get underway and wish Sheffield FC's players and fans every success for the coming season."
Family-run MEPS International was founded by Peter Fish (pictured above, right) in 1979.
Originally a consultancy company called Management, Engineering and Production Services, the business became MEPS International in July 2001 to better reflect its global reach.
Today MEPS steel price data covers all major products across 28 countries and five continents and is used by more than 50 Fortune Global 500 companies to negotiate prices and gain a competitive advantage.
As well as benchmark carbon and stainless steel prices and indices from across the globe, MEPS also provides: 12-month steel price forecasts for a multitude of finished steel products; monthly steel market reviews; and comprehensive long-term forecast reports providing five-year predictions for steel prices and production.
Visit the MEPS website for more details about its full range of products and how to subscribe.
Source:
The MEPS European Steel Review is an informative, concise and easy-to-use monthly publication, offering unique professional insight into European carbon steel prices.
Go to product
Request a free publication