Why are US stainless steel prices so high?
US stainless steel mills continue to maintain their selling prices at among the highest in the world despite pressure from slowing demand and rising import competition.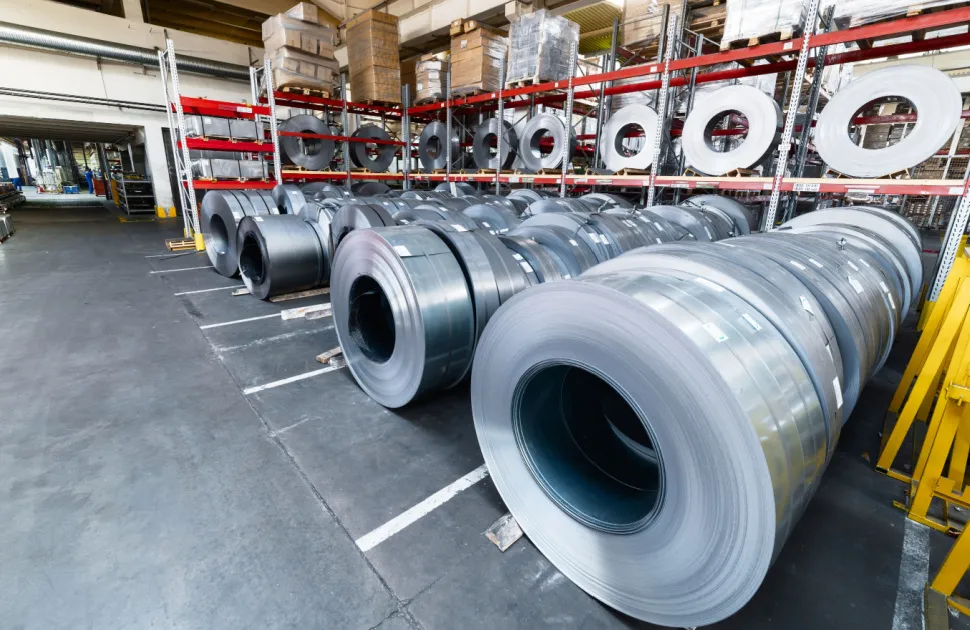 US domestic stainless steel prices, like those in many other countries, surged for a prolonged period after the market rebounded from the first wave of Covid infections in 2020, with further upward pressure exerted by the effects of Russia's invasion of Ukraine in early 2022.
By mid-2022, however, worldwide stainless steel prices had started to fall, as demand softened, stock levels grew and nickel costs declined. The size of the subsequent price reductions varied across regions. US mills initially benefitted from more favourable supply-demand dynamics relative to their counterparts in Europe and Asia.
In May 2022, the MEPS US 304 cold rolled coil transaction price was US$337 per tonne above the equivalent figure for Europe. The gap has now more than quadrupled to US$1543 per tonne. In May 2023, the price in the United States was US$4346 per tonne, compared with US$2803 per tonne in Europe.
The MEPS Asia average is higher than the Europe average, resulting in a smaller, but still considerable, difference from the United States of US$1338 per tonne.
The recent volatility in molybdenum prices has exacerbated the situation for molybdenum-bearing grades. In May 2023, the US transaction value for 316 cold rolled coil was more than 40 percent higher than the MEPS Europe average. This is despite the gap reducing from US$2172 per tonne in April to US$1852 per tonne in May.
One of the reasons for the significant price disparity between the United States and the other regions is the continued use of the "base plus alloy surcharge" mechanism, amid strong price discipline by US mills. Base prices in the United States are at historically high levels, with only a few modest reductions recorded during the past year.
US transaction values have mainly moved in line with published alloy surcharges. This resulted in a fall of US$1500 per tonne for 304 cold rolled coil between May 2022 and May 2023.
In Europe, however, a larger drop of US$2706 per tonne was recorded. The "all inclusive" prices agreed between local mills and distributors fell by more than the reductions in published alloy surcharges, driven not only by declining raw material costs but also by weak demand and high inventories.
A disadvantage for US producers is that inflated domestic prices are attracting international suppliers seeking to maximise their profit margins. Imports are a cheaper option for US buyers despite the addition of Section 232 duties. Many distributors, however, are dissuaded from purchasing foreign-origin material due to the extended delivery lead times.
MEPS has received reports of local mills offering reduced, one-off prices for irregular business that may have otherwise been placed overseas. However, no official announcements of higher discounts levels, thus lower base prices, have been made.
Decreases in alloy surcharges will push US stainless steel transaction prices lower in June. Economic uncertainties continue to weigh on market sentiment, and demand has started to slow ahead of the summer. The S&P Global Manufacturing PMI for the United States fell to 48.4 in May, indicating the biggest contraction in the manufacturing sector in three months.
Further decreases in domestic mill selling values are anticipated, causing buyers to remain cautious in their purchasing from both local and foreign suppliers. Nevertheless, the price gap between the United States and Europe/Asia is unlikely to normalise in the coming months.
Source:
The MEPS Stainless Steel Review is an invaluable monthly guide to international stainless steel prices and includes the latest global stainless steel industry analysis.
Go to product
Request a free publication