UK Government launches steel safeguard extension review
The UK Government has demonstrated a renewed focus on domestic steel production with the launch of a steel import safeguard extension review.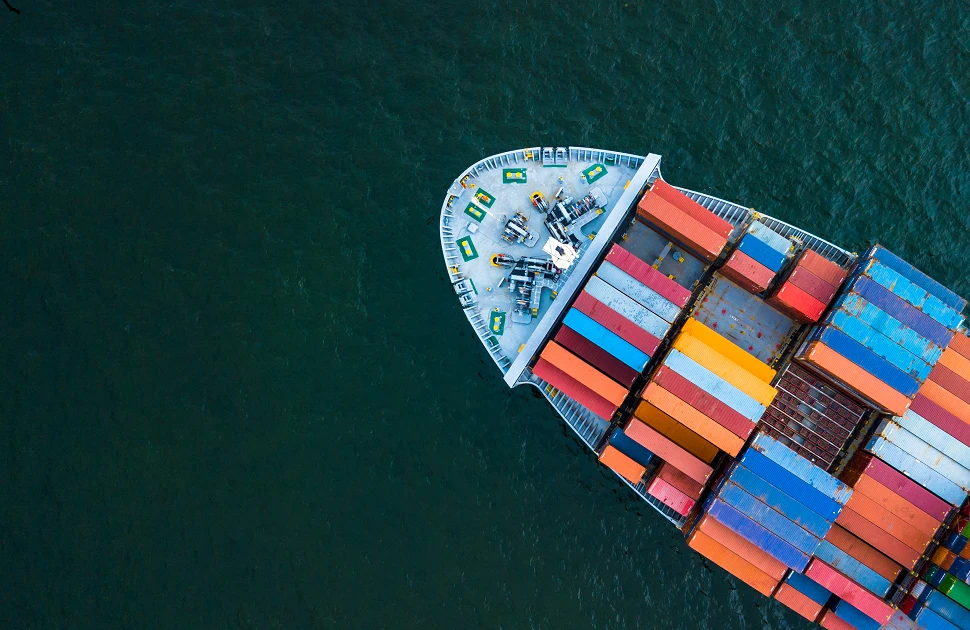 The Trade Remedies Authority (TRA) has acted ahead of its counterparts in the European Commission to determine whether the regulation should be extended beyond its current expiry date in June 2024.
Consultation over the UK's steel safeguard regulations coincides with the government negotiations over a potential £500 million in funding to support the modernisation and decarbonisation of Tata Steel's operations in Port Talbot, Wales.
It also comes a week after the TRA made its final recommendation to maintain anti-dumping and countervailing on imports of hot rolled flat and coil steel from China (to April 2027) Russia*, Brazil and Iran (October 2027).
A "Trade defence measure"
The EU implemented steel industry safeguard measures in July 2019. Post-Brexit, these transitioned into UK law. The regulations apply to 19 categories of steel products, including hot and cold rolled flat steel, rods, wires, tubes and pipes.
MEPS International steel market analyst Jonathan Carruthers-Green said: "The latest information released by the UK government indicates that several quotas for hot and cold rolled coils, as well as merchant bars and sections, are either fully utilized or very close to exhaustion.
"If the UK government decides to remove the safeguard protections, it could leave the domestic industry vulnerable to imports of these products, particularly from Asian nations with much higher production capacities than our own."
The TRA's review has now opened a consultation over the future of the steel safeguards with interested parties. Importers, exporters, trade bodies, domestic producers, and consumers are among those who have until September 19 to register an interest.
Commenting on the launch of its safeguard extension review this week, the TRA said: "This is a trade defence measure that has the potential to impact a high number, and wide range, of individuals and companies.
"We encourage contributions to the extension review; your opinions, comments, and data are welcomed by the TRA to ensure we make evidence-based recommendations to government."
In June, UK Steel expressed concern that almost 23 million tonnes of non-EU steel could flood into the UK if the government failed to introduce its own robust Carbon Border Adjustment Mechanism (CBAM) tariff at the same time as the EU. The introduction of the EU's CBAM will get underway on October 1.
A month later changes were made to the UK's Emissions Trading Scheme (ETS), placing a tighter limit on industrial, power and aviation emissions while maintaining the existing free carbon emissions allowances until 2026.
Support for UK steel
But UK Steel director general Gareth Stace said at the time that more was needed to protect the UK steel industry and support its decarbonisation. A UK CBAM, packaged alongside a long-term capital expenditure strategy to give UK-based steelmakers the financial support to decarbonise, was now required, he said.
"Without a hawk-like vision, a carefully planned capital expenditure and a powerful decarbonisation strategy, we could simply close down steel plants and de-industrialise the nation", said Stace.
"There are huge question marks over if government really wants to sustain steel, the backbone of British manufacturing, or just leave it to shrink and rely on other nations' supply."
The UK Government is now in negotiations with Tata Steel over a potential funding package that will help the Indian-owned steelmaker modern and decarbonise its operations in Port Talbot, Wales.
Sky News reported that a package of £500 million could be offered to make the switch from blast furnaces to electric arc furnaces at the facility. Tata itself is expected to invest around £700m as part of the agreement, it reported.
However, the move to less labour-intensive electric arc furnaces is expected to cost jobs. Sky News reported that up to 3,000 roles could be made redundant in the longer term as a result of the changes.
The UK Government's efforts to support domestic steel production follow a decade of decline for the sector.
In 2014, it produced 12.03 million tonnes (Mt) of crude steel. This dropped below 8Mt in 2016 and has since failed to recover. In 2022, the UK produced 5.96Mt of crude steel, its lowest output since World War Two.
Annual steel consumption in the UK is around 9Mt, according to UK Steel. As a result, it would be at risk of severe oversupply if the EU's CBAM rules trigger a diversion of steel products to its shores.
Against a backdrop of declining production, the UK government has targeted a 95 percent emission reduction from steelmaking by 2050. Meanwhile, its Climate Change Committee has recommended emissions from ore-based steelmaking be near zero by 2035.
*The UK export ban on all imports of Russia-origin hot rolled coil, and flat products, remains in place due to the war in Ukraine. The TRA has also recommended that anti-dumping measures on imports from Ukraine be revoked, due to a reduction in production capacity caused by the war with Russia.
Source:
The MEPS European Steel Review Supplement is the sister publication of the MEPS European Steel Review, offering insight into European carbon steel prices.
Go to product
Request a free publication