New water sources sought for Kryvyi Rih steel mill
ArcelorMittal is seeking new water sources as part of efforts to implement a phased return of hot rolled coil production at its steel mill at Kryvyi Rih, Ukraine.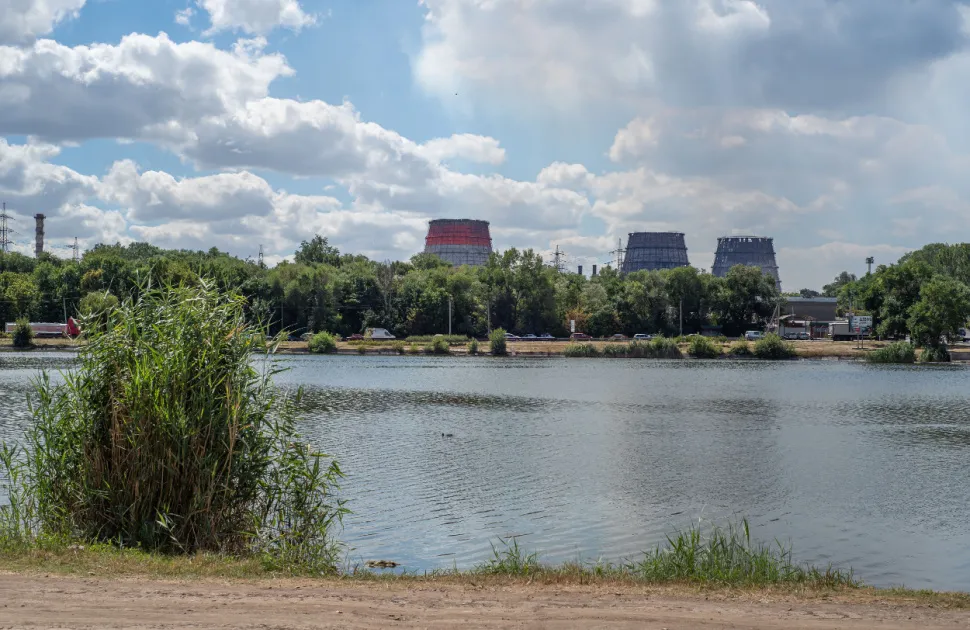 The steelmaker suspended its rolling operations at the facility – the war-torn nation's largest mill by production capacity – after the June 6 breach of the Kakhovka reservoir's dam flooded an area of around 600 square kilometres, leaving the region's civilians and businesses without water.
Russian and Ukrainian authorities continue to disagree about the cause of the breach, which has been attributed to explosions at the Kakhovka hydroelectric power plant.
The status of ArcelorMittal Kryvyi Rih's recovery was explained following a special meeting of the European Business Association attended by ArcelorMittal Kryvyi Rih chief executive Mauro Longobardo and chief financial officer Serhiy Plichko yesterday (June 14), however.
Plichko revealed that ArcelorMittal Kryvyi Rih's water consumption had been cut from 2.5 thousand cubic metres per hour to less than a thousand cubic metres in light of the dam breach.
Working on 'creative ideas'
Longobardo said the steelmaker was now working on "innovative, truly creative ideas to combat the current situation", adding that it was actively cooperating in projects to "create alternative sources of water supply", following constructive dialogue with local authorities.
Longobardo said: "We analyse the possibilities of building new routes for the use of water from other water bodies. To do this, we need certain equipment, pumping stations and time. Currently, Kryvyi Rih still has certain water reserves, but in such conditions, the level of our production will not exceed 15 to 20 per cent of capacity."
He added: "Despite everything, we continue to work in Ukraine and feel the support of the global corporation ArcelorMittal. This year, we are investing more than USD 130 million in production development."
Uncertain recovery timeline
Plichko said that ArcelorMittal's mining operation at Kryvyi Rih remained stable as a result of a closed-loop supply that was drawing water stored after spring floods. However, he said steel production would not return to previous levels for "some time".
Ihor Syrota, the chief executive of Ukrhydroenergo, Ukraine's main hydropower generating company, said that assessments were still underway to determine the extent of the damage at the Kakhovka dam.
If the lower part of the dam's hydraulic structure is not destroyed, the Kakhovka reservoir's water level may remain at the level of about six to seven metres, he said. This would bring hopes of raising the level back to the 12.7 metres needed to provide water to nearby cities.
"We will fight for every centimetre of water of the Kakhovka reservoir," he said.
Source:
The MEPS International Steel Review is an essential monthly publication, offering professional analysis and insight into carbon steel prices around the world.
Go to product
Request a free publication