New pipeline returns water to ArcelorMittal Kryvyi Rih 
An emergency construction programme has succeeded in returning water supplies to the ArcelorMittal Kryvyi Rih steel mill affected by Ukraine's Kakhovka dam breach.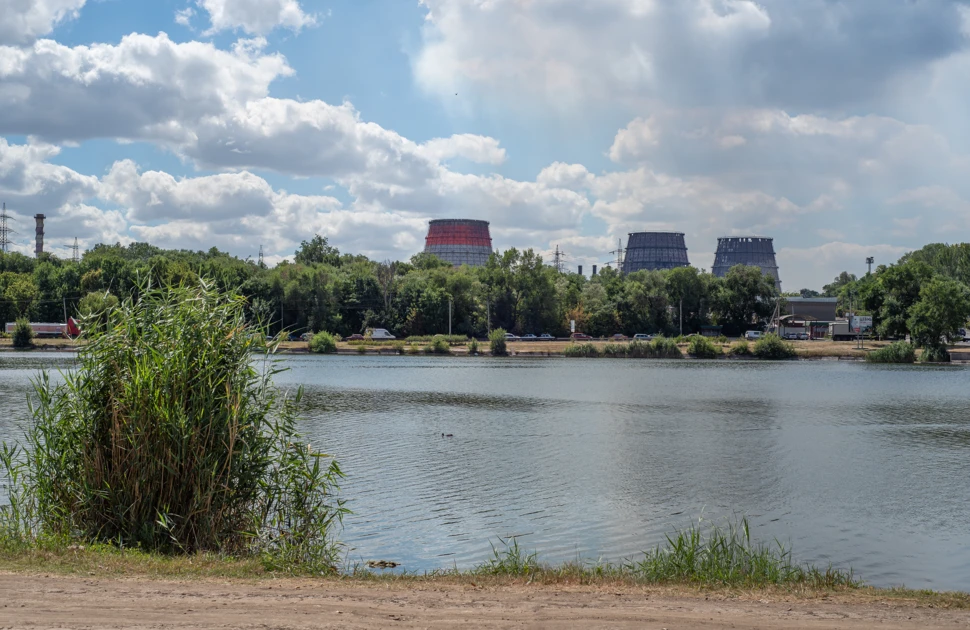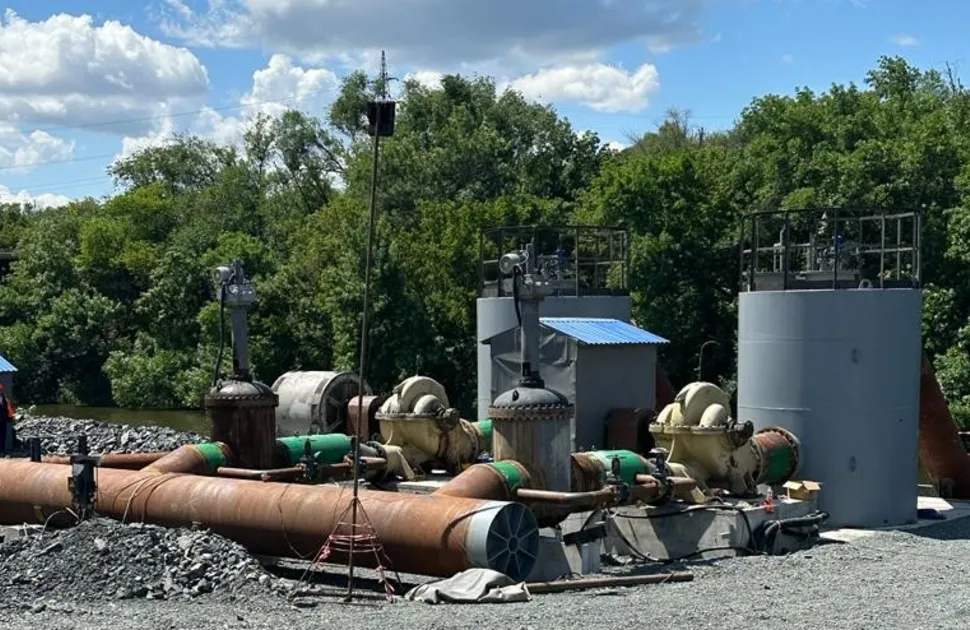 A statement issued by the steelmaker said the development of the five-kilometre pipeline, along with electricity supplies to two new water pumps, had taken 20 days of "around the clock" work to complete.
Drawing water from the Ingulets River, the pipeline will fill the southern Kakhovka reservoir at a level of about 3,000 cubic meters per hour, it said.
As well as ensuring an ongoing supply for ArcelorMittal's Kryvyi Rih steel mill, the population of Kryvyi Rih will benefit from a supply of 80 to 90 thousand cubic meters of water per day.
Work on the new pipeline was carried out by employees of ArcelorMittal Kryvyi Rih, the Ukrainian Mining and Metallurgical Company and contractors from the Olvia Construction Company.
Mauro Longobardo, chief executive of ArcelorMittal Kryvyi Rih, said construction of a new water pipeline was one of four projects that are being quickly implemented to solve the city's water supply problems following the June 6 breach of the Kakhovka dam.
He added: "Compensating for the lack of the Kakhovka reservoir, our new pipeline will provide almost a third of the required volume of water for city residents, as well as cover the production needs of the enterprise.
"This project is the result of the implementation of complex technological solutions and another proof that the ArcelorMittal Kryvyi Rih team is a strong fusion of professionalism, experience and unique knowledge.
"Based on the current market conditions, the level of production will remain unchanged, but the new water supply system gives us every chance to increase the production of basic products."
Last month MEPS reported that ArcelorMittal had suspended its rolling operations at its Kryvyi Rih facility – the war-torn nation's largest mill by production capacity – after the June 6 breach of the Kakhovka reservoir's dam flooded an area of around 600 square kilometres, leaving the region's civilians and businesses without water.
ArcelorMittal Kryvyi Rih chief financial officer Serhiy Plichko revealed that ArcelorMittal Kryvyi Rih's water consumption had been cut from 2.5 thousand cubic metres per hour to less than a thousand cubic metres in light of the dam breach.
Russian and Ukrainian authorities continue to disagree about the cause of the breach, which has been attributed to explosions at the Kakhovka hydroelectric power plant.
Ukraine's steel sector suffered a 70.7% decline in production in 2022. According to data published by the World Steel Association, its annual volume declined from 21.4 million tonnes to 6.3m tonnes after the outbreak of war with Russia in February last year.
Source:
The MEPS European Steel Review is an informative, concise and easy-to-use monthly publication, offering unique professional insight into European carbon steel prices.
Go to product
Request a free publication