Inventory surge triggers rapid EU stainless price fall
Stainless steel buying activity, in Europe, has remained considerably weaker than anyone anticipated following the decline in April.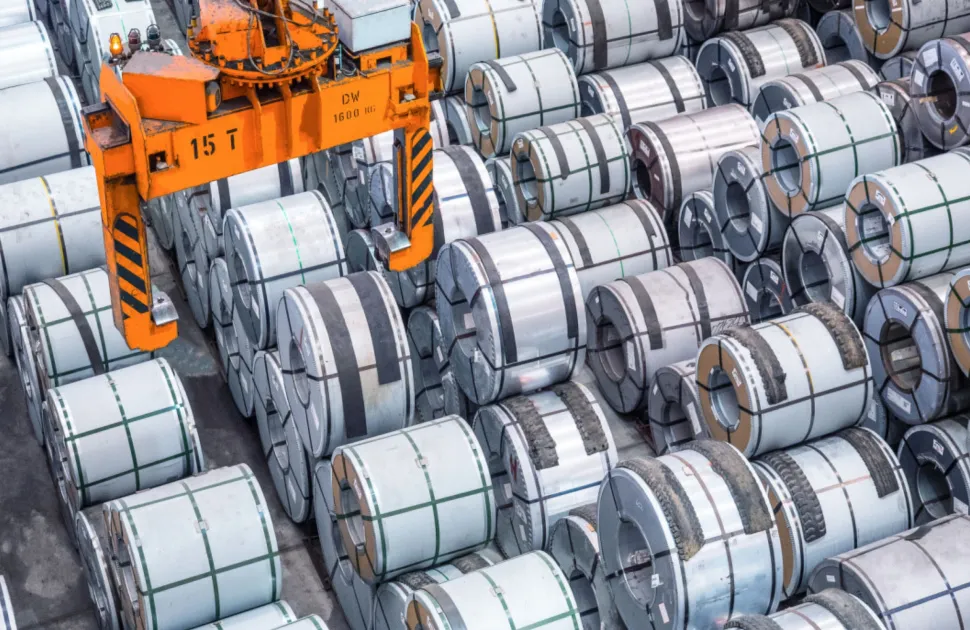 Many market participants comment that end-user requirements have slowed, whilst distributor purchasing has stalled. As a result, inventories have risen rapidly, as the large volumes of material ordered earlier in the year started to arrive, to the extent that storage has become a problem for some customers.
Several respondents claim that they have sufficient stock to last until the end of the 2022, if demand does not improve during the second half of the year.
Concerns regarding securing steel supply have rapidly turned into worries about becoming overstocked with high-priced material. As a result, many companies are trying to realign their inventory levels during this slow demand period.
This has led to a flurry of destocking activity amongst service centres and distributors. However, with so few orders, competition is strong and MEPS notes a rapid deterioration in resale prices, especially for flat products, which have now fallen below new mill production offers.
European stainless steel producers are having difficulty encouraging buyers to make forward order bookings. Delivery lead times have reduced significantly and the panic to secure material has completely dissipated from the market. Consequently, mills have lowered their prices to attract new business.
Despite a reduction in the June alloy surcharge, several producers slashed their selling values further, by abandoning the "base plus" pricing mechanism and once again presenting customers with fixed price offers.
The MEPS northern European prices for hot and cold rolled coil, particularly in Germany, slipped below those recorded in southern Europe, this month. A number of buyers in Germany reported receiving effective price offers for 304 cold rolled coil, from local mills, at between €4100 per tonne and €4200 per tonne, for delivery in July/August.
The MEPS Europe average for 304 cold rolled coil fell by 20 percent, month-on-month. Despite the drop in domestic steel values, import offers remain a cheaper alternative, as overseas mills also continue to discount prices.
Nevertheless, MEPS detects very little appetite in the market to buy material, especially heading into the traditionally slow vacation months. Consequently, effective coil values are expected to remain under downward pressure during July and August.
However, market participants are optimistic that demand will pick up in September. A recent lack of restocking activity, coupled with traditional summer maintenance by the European producers, may stimulate buying in the autumn. Nonetheless, any further slowdown in end-user demand could derail this potential recovery.
Source:
The MEPS Stainless Steel Review is an invaluable monthly guide to international stainless steel prices and includes the latest global stainless steel industry analysis.
Go to product
Request a free publication