Global steel production and capacity round-up, Oct 2023
MEPS International has compiled the key investments and adjustments to steel producers' operations across the globe during October, 2023.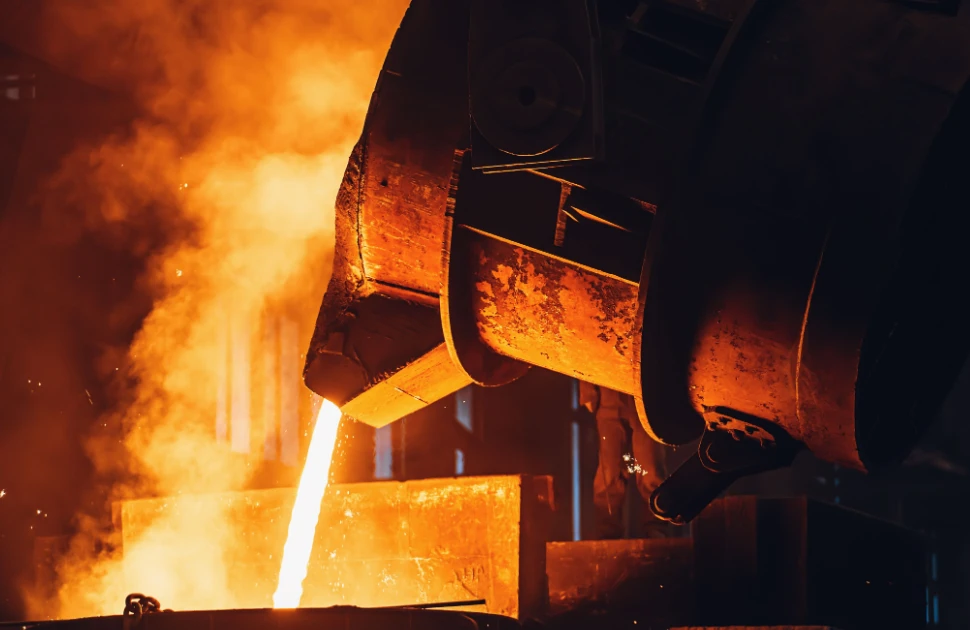 The articles below first featured alongside steel prices and market commentary in the monthly European Steel Review, International Steel Review and Stainless Steel Review publications.
Details of how to take out a subscription – ensuring a monthly delivery of data via email – can be found on the MEPS website.
Europe
Industeel has contracted heavy equipment manufacturer Danieli to install a new vertical slab caster at its plant in Le Creusot, eastern France.
The unit will make slabs in a range of grades including carbon steel, stainless steel, and nickel-based alloys. The maximum slab thickness produced by the caster will be 150 millimetres. Widths will range between 1,500mm and 2,200mm, with lengths ranging between four and six metres.
ArcelorMittal subsidiary Industeel aims to commission the caster in summer 2025. The company expects the project will lead to an improvement in both slab quality and yield, while also reducing its energy consumption and CO2 emissions.
Voestalpine has started preliminary construction of a new EAF at its Linz facility.
This comes one month after the company broke ground on a similar EAF at its site in Donawitz.
The Austrian steelmaker's new units will have a combined annual output of approximately 2.5 million tonnes. They will replace the blast furnaces currently operating at the two sites, when they enter service in 2027.
The company is investing close to EUR1.5 billion into this project, which aims to deliver a 30% reduction in CO2 emissions.
Duferco Travi e Profilati has commissioned the new rolling mill at its San Zeno Naviglio facility, near Brescia.
The new equipment can produce up to 700,000 tonnes of beams and sections per year. Construction of the EUR250 million project started in the first quarter of 2022.
The operated by the Italian long product manufacturer has signed several energy purchase agreements to ensure that the site is powered by renewable sources. This is expected to reduce its annual indirect CO2 emissions by 26,000 tonnes.
Acciaierie Valbruna is adding a new finishing line for high-end steel bars at its Vicenza production facility, in northeast Ital
The new machinery will reroll square and round bars and square billet exiting the plant's existing roughing train.
Acciaierie Valbruna expects that the project will reduce operating costs and improve plant safety.
The installation contract has been awarded to long product equipment specialist POMINI Long Rolling Mills. Commissioning is scheduled for late 2024.
Aperam has revised down its third quarter outlook citing operational setbacks at its Belgian facilities.
A prolonged stoppage at the Genk upstream facility, caused by the construction of a new AOD converter, and unforeseen problems at the Chatelet melt shop have led to a drop in shipments.
The company now projects its third quarter adjusted EBITDA at between EUR15 and EUR20 million.
Asia
POSCO has completed the first phase of construction at its new facility in Tangshan, China.
Up to 450,000 tonnes of automotive grade galvanised sheet will be produced at the site each year.
The plant, a USD600 million joint venture between POSCO and Hebei Iron and Steel, has been in development since January 2022.
The second phase of the project, which will be completed in spring 2024, will double the site's current output.
Nippon Steel has confirmed that it will demolish its Setouchi Works Kure Area after 72 years in operation.Rolling lines were shuttered in late August and the final shipments left the site in mid-September. The company cited low domestic demand and rising import competition as reasons for the closure.
Nippon Steel also plans to halt operations at its Kashima blast furnace, in Ibaraki Prefecture, by 2025. This will reduce the company's annual crude steel capacity to close to 40 million tonnes.
Derun Iron and Steel is set to start construction of a new EAF, with an annual output of 750,000 tonnes, at a site in Heyuan City, Guangdong Provin.
Commissioning is expected in summer 2024. The project has been approved as part of the company's capacity replacement plan.
United States
Big River Steel has held an inauguration ceremony for its recently completed non-grain oriented electrical steel project
Construction of the Arkansas-based producer's new USD450 million line, which uses up to 90% steel scrap as a raw material, started in October 2022.
It has an annual production capacity of 200,000 short tons.

Source:
The MEPS European Steel Review is an informative, concise and easy-to-use monthly publication, offering unique professional insight into European carbon steel prices.
Go to product
Request a free publication