Gas supply woes paralyse Central European steel market
Uncertainty is growing in the Central European steel market. Nevertheless, Polish and Czech producers are likely to be hesitant to make further price concessions, in the post-holiday period, due to soaring energy costs.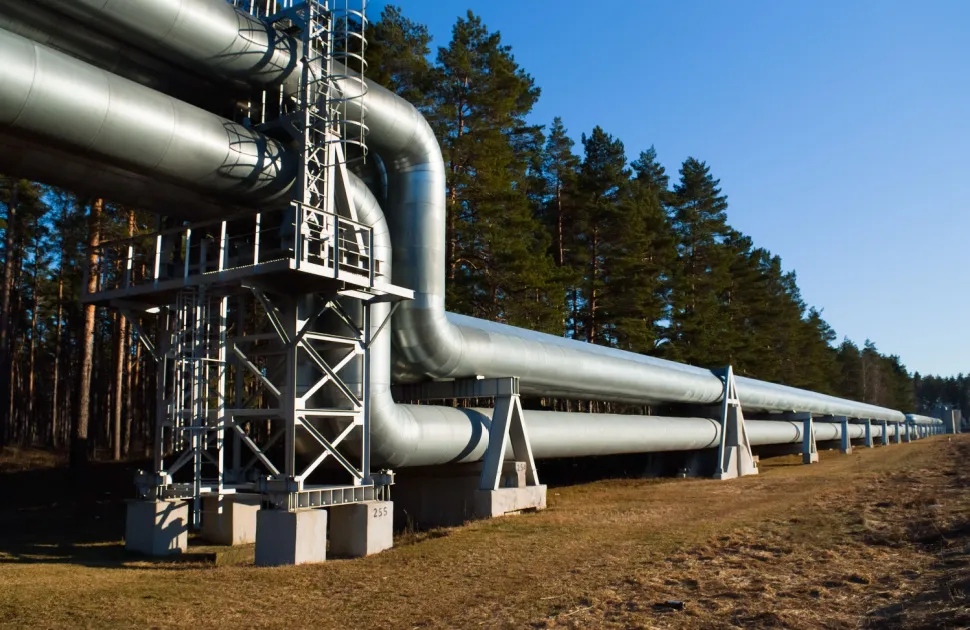 Russia's ongoing military action in Ukraine is keeping gas prices on an upward trajectory. The Dutch TTF natural gas futures price has tripled since the onset of the war. Further hikes are anticipated, in the coming months. Inflated gas and electricity prices are adding to the cost of producing steel.
Russia is one of the world's largest exporters of gas, but European nations have implemented, or plan to introduce, measures to limit their dependence on that country for their energy requirements. Rationing of gas supplies in Europe may restrict the amount of steel that the mills are able to produce.
Russia has, arguably, been exploiting its leverage over Europe's gas dependency, by limiting supply. It has cited financial and logistical reasons for its recent course of action. Concerns that supply could be shut off completely are not without merit, although such an occurrence is by no means a certainty.
The economic performance of all European countries, including Poland and the Czech Republic, has undoubtedly been affected.
Since late February, Central European steel manufacturers have presided over the rapid rise and subsequent fall in transaction values.
Flat and long product prices continued to drop, in August. Mills and service centres were keen to reduce their inventories, during the seasonally slow summer vacation period. Further price concessions were made, but the appetite for buying was muted.
Mills cut production
Several European steel manufacturers, in central and eastern parts of the continent, have used the time of year to their advantage. They have decided to realign their production facilities with current, and potential future demand requirements.
Leading steelmaker, ArcelorMittal, suspended production at one of its Polish operations. A blast furnace was also paused at US Steel Kosice, in Slovakia.
Similar moves, in western and northern European countries, appear to be having the desired effect. Talk of further price reductions, for September and October, is subsiding. Market participants, in Central Europe, believe that values are at or near the bottom of the current cycle.
Given the spike in energy costs, it is widely acknowledged that European mills cannot reduce prices any further, if they are to continue selling at above production costs.
During MEPS' August research, several Polish and Czech buyers reported that regional mills are already requesting price rises, for third quarter deliveries.
The level of purchasing activity, in the remainder of the year, is still an unknown. Inflation, in both the Czech Republic and Poland, is currently well in excess of ten percent. The consequent hikes in interest rates are weighing heavily on market confidence.
Potential exists for downstream manufacturing to be disrupted by energy restrictions and parts shortages. Consumer spending is likely to be curbed by rising home energy bills, limiting purchases of steel-containing products.
As a result, Central European steel prices are unlikely to be supported by increased buying activity. The economies of many countries are expected to fall into recession, if not in 2022, then by early next year.
Cost-drivers, such as rising energy tariffs, may encourage regional steel manufacturers to take long-term measures, to redress the current supply/demand imbalance.
The likelihood of energy shortages and resultant raised costs will prompt Central European mills to target steel price hikes, for the rest of 2022, and beyond.
Source:
The MEPS International Steel Review is an essential monthly publication, offering professional analysis and insight into carbon steel prices around the world.
Go to product
Request a free publication