Soaring inflation weighs heavily on Czech steel market
The inflation rate, in the Czech Republic, has surged above 15 percent – with the prospect of this rising further, in the near future. The country's central bank was one of the first, globally, to tighten monetary policy, in an attempt to curb the spiralling increase in the cost of goods. It has arguably had a limited impact to date.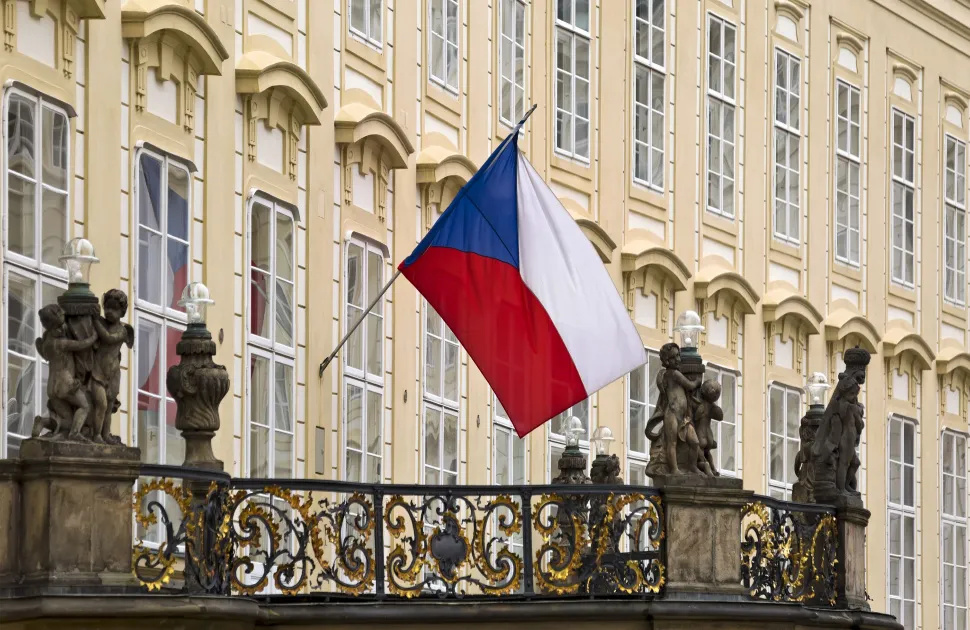 The local steel industry has been heavily exposed to the rapid decline in trading activity, across the main consuming sectors. Domestic prices, for all steel products, decreased considerably, this month. Regional mills have quickly lost the majority of the gains that they secured, following Russia's invasion of Ukraine.
Discounting by steel producers appears to have failed to generate a significant number of new orders. Czech buyers report that they currently have little appetite to purchase material, particularly ahead of the seasonally slow summer months.
Long product demand slows
Soaring inflation is negatively affecting demand for all steel products, especially in the longs segment. A significant slowdown, in both residential and commercial construction, has been noted.
The rapid advance of costs, not just for steel beams and bars, but also for other building materials, has played its part in the slump. Rising interest rates are resulting in increased borrowing costs and tighter access to finance. Numerous investments have been shelved, or delayed, as a result.
Supply chain disruption has exacerbated the problems. Many Ukrainian workers, who were employed in the sector prior to the war, have returned to their homeland to fight. This has prompted labour shortages, both at the building sites, and for logistics reasons, owing to a lack of truck drivers.
Czech long product suppliers are bracing themselves for further price deterioration in the coming months.
Flats prices approaching bottom?
A similar price trend is projected in the domestic strip market, but on a more modest level, following earlier, larger decreases.
Spot prices for coils and sheets have fallen, almost on a daily basis. The majority of contractual buyers are hesitant to finalise their quarterly and half-yearly discussions, until the last possible moment.
Nevertheless, many market participants, in the Czech Republic, believe that flat product values may be nearing the bottom of the current cycle. Domestic and regional steelmakers will do their utmost to stave off further erosion, in the third quarter of 2022. Price reductions for strip products have far outpaced the downturn witnessed in production costs, leaving mill profit margins extremely tight.
The Czech Republic, just like the rest of Europe, relies heavily on gas imports from Russia. Only a small proportion of their requirements are produced domestically. Huge worries about future availability persist, especially for the winter period.
Supply fears are demonstrated in the recent surge in the Dutch TTF Gas Futures price – a key European benchmark. Daily values have reached their highest point since early March. Spikes in energy costs will further diminish steelmakers' financial positions.
Local mills have little incentive to sell below cost. Consequently, the idling of capacity is increasingly likely to be undertaken. Demand prospects for flat products, however, are showing tentative signs of improvement.
Cautious optimism for auto
It is widely acknowledged that the carmaking industry is fundamental to the Czech economy. Several leading automotive companies are based in the country.
The sector has been heavily influenced by a shortage of components, most prominently semiconductors. The military action in Ukraine, and Covid-19 lockdowns in some of China's major cities have exacerbated existing problems.
Czech supply chain participants report that local vehicle manufacturers continue to operate significantly below full capacity. A decrease in car exports to Poland and Germany, among other countries, has been a common occurrence in recent times.
It is expected that car companies, in the Czech Republic and neighbouring Slovakia, will take extended stoppages, during July and August.
Nevertheless, Skoda Auto reported a modest increase in May volumes, month-on-month, albeit from low levels. Positive projections, for the post-holiday period, from the likes of Skoda and Toyota, also give grounds for cautious optimism.

Source:
The MEPS International Steel Review is an essential monthly publication, offering professional analysis and insight into carbon steel prices around the world.
Go to product
Request a free publication