EU steel import quotas trigger tariffs for Q4 trading 
Hot rolled coil importers across Europe are weighing up the cost of duties after the European Commission's 'other countries' quota was oversubscribed on day one of quarter four trading.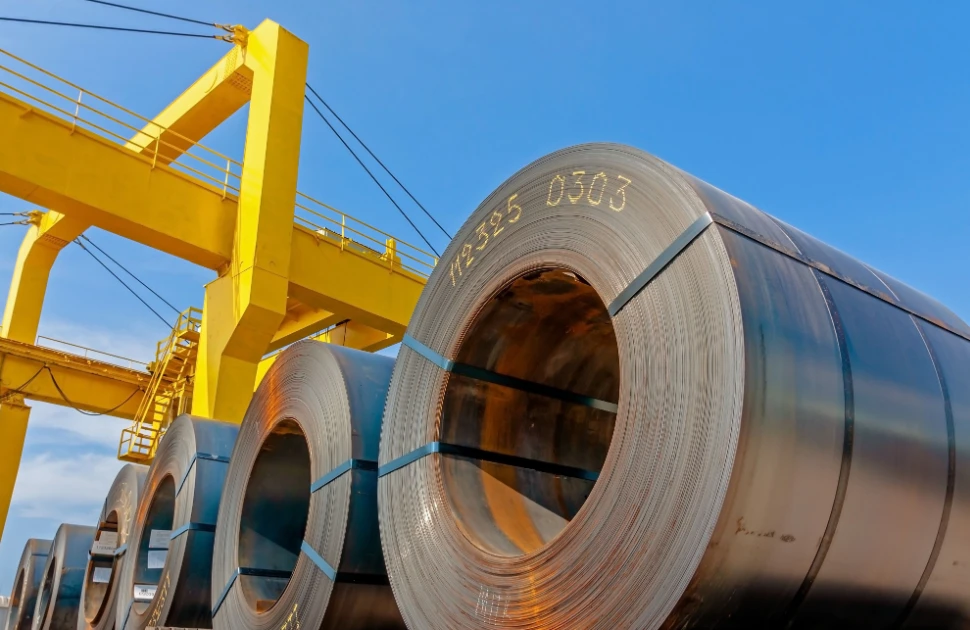 Data published by the European Commission showed that over a million tonnes of material had already reached European shores from countries without a specific country-allocated safeguard measure by October 2 – leaving the quota 12% oversubscribed.
A total of 933,743 tonnes of material falling under the safeguards' Non Alloy and Other Alloy Hot Rolled Sheets and Strips product category will be available tariff-free between October and December.
However, a 25% duty applied to any excess volumes – 107,976 tonnes as of October 2 – will be divided equally among importers.
Commenting on the impact of oversubscribed EU import quotas, MEPS steel market analyst and webinar host Jonathan Carruthers-Green said: "A consequence of the way the safeguard mechanism is administered is that traders rush material through ports as soon as the new quarterly allowances are released. Over one million tonnes of hot rolled coil entered the European market in one day."
The EU safeguard measures' 'other countries' category is also full in the Non Alloy and Other Alloy Wire Rod product category, the European Commission data shows. As of October 2, it was 558 tonnes over its 121,208 tonne allocation.
Among the other quota limits that had breached their quarter four EU quota on October 2, were: Stainless Bars and Light Sections from India (by 18%); and China-sourced Large Welded Tubes, 25B (by 14%), Sheet Piling (by 6%) and Metallic Coated Sheets (by 4%).
Carruthers-Green added: "With the introduction of this large volume of material into the market we expect that European steelmakers – already struggling to maintain margins – will be unable to raise prices until next year."
On October 12 Carruthers-Green will host a free-to-attend webinar offering clarity on the EU's new Carbon Border Adjustment Mechanism (CBAM). Under the new regulation, the reporting of steel imports' embedded carbon emissions became necessary from October 1.
Further details of the CBAM webinar, hosted in partnership with the British Stainless Steel Association (BSSA), are available on the MEPS website.
UK's quota congestion
Last month International Steel Traders Association (ISTA) president Godfrey Watt questioned the suitability of the UK's steel import safeguard measures during a MEPS International panel debate at the UK Metals Expo 2023.
Earlier today MEPS International published coverage from the debate in which Watt compared the quarterly influx of steel imports to "a python swallowing a goat". A recording of the debate is also available to listen to on-demand.
The UK's steel import safeguard measures were adopted from EU regulation after Brexit.
Commenting on the 'other countries' quota, specifically, Watt questioned whether UK quotas were working as intended.
"The complication comes when you get what was a developing nation that is exempt from the measures", said Watt.
"Once they exceed the 3% of the imports of that product, then they become part of the measures as part of the other countries quota.
"So, obviously, the other countries quota has more suppliers chasing it, which rather defeats the object of WTA saying what's a developing nation, and our efforts to help them, because they hit a glass ceiling."

Source:
The MEPS European Steel Review is an informative, concise and easy-to-use monthly publication, offering unique professional insight into European carbon steel prices.
Go to product
Request a free publication