Anti-circumvention probe shrinks EU steel imports
The European Commission's anti-circumvention investigation into Indonesian-origin stainless steel cold rolled flat products has had a marked effect on international trade.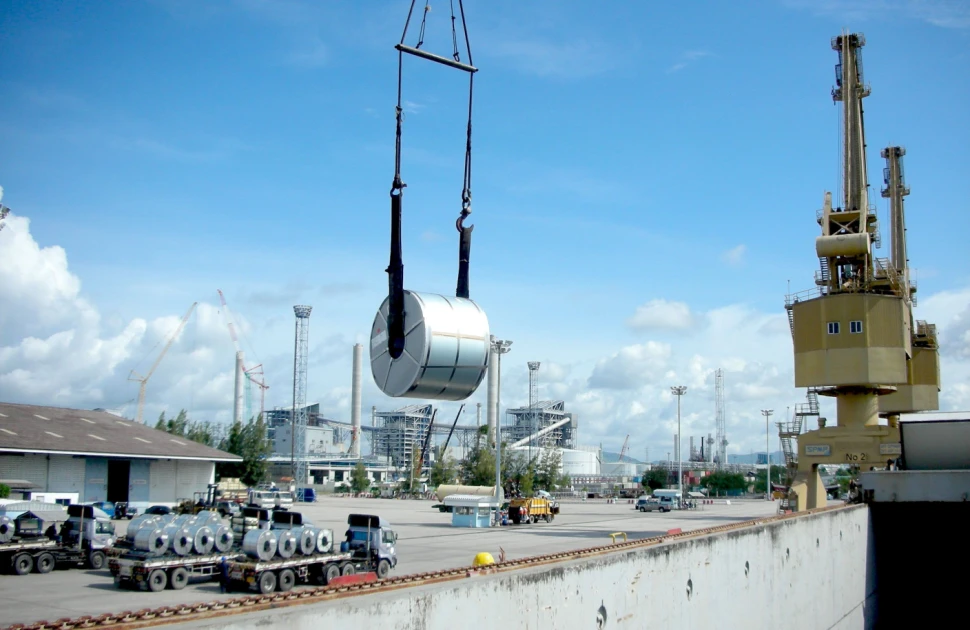 Material entering the EU from Taiwan, Turkey and Vietnam became subject to immediate registration after the Commission launched its investigation in August. The action was taken in response to concerns raised by Eurofer.
The latest import quota data shows the effect on the volume of material entering the EU from Taiwan and Turkey. On October 30, 2023, just 9% of Taiwan's quota and 11% of Turkey's quota for stainless cold rolled sheets and strips had been allocated. On October 27 last year, the same quotas were 100% and 93% utilised, respectively.
The decline represents a reduction in trade with the two affected countries of 55,186 tonnes.
In the EU safeguard measures' "other countries" imports category, which includes Vietnam, just 6% of the available quota of 72,711 tonnes had been used by October 30 this year, compared to 95% in 2022.
Imports' appeal
The appeal of imports to European steel buyers is currently limited. The region's economy continues to suffer from the effects of high inflation and raised interest rates. Demand for stainless bars and sections from India remains the exception, with quarter four's full quota of 31,677 tonnes already allocated.
MEPS respondents state that the European Commission's nine-month anti-circumvention investigation, and the retrospective tariffs that could follow, are also partially to blame for the reduced imports. Material destined for the EU from Taiwan, Turkey and Vietnam likely remains offshore and could be sold into other markets, they comment.
The Commission has applied antidumping and countervailing duties to Indonesian products since November 2021 and March 2022, respectively. In August this year, it cited a change in the pattern of trade involving exports from Indonesia, as well as Taiwan, Turkey and Vietnam, among evidence of circumvention of those rules.
Eurofer's evidence, meanwhile, claims that Indonesian stainless steel slab and hot rolled flat products were being transferred to Taiwan, Turkey and Vietnam for finishing or assembly, the Commission said. The value of the stainless steel employed still constituted more than 60% of the value of the finished product exported into the EU, it added.
Potential duties
In April this year, a previous anti-circumvention investigation found that antidumping duties on stainless steel hot rolled coil from Indonesia had been evaded by routing the material through Turkey. At that point, the 17.3% duties that the Indonesian material attracted were also applied to Turkish products. If the European Commission concludes that the same pattern is occurring here, a similar response can be expected.
The risk of additional duties could serve to strengthen the sales volumes and prices of Europe's domestic stainless steel mills. It joins the newly introduced (October 1) obligation to report imported steel products' embedded carbon emissions under the Carbon Border Adjustment Mechanism (CBAM) in dampening the appetite for imports.
The outcome of negotiations over a new EU-US Global Arrangement on Sustainable Steel and Aluminium (GASSA) could also result in new tariffs for certain material. That agreement was due to be announced on October 20, but has now been delayed to the end of this year.
If a GASSA agreement is not reached by then, the United States' 25% Section 232 tariffs would be reintroduced to EU imports from the start of 2024. An agreement, meanwhile, could bring similar tariffs for steel imports from countries outside the newly formed EU-US 'steel club'. This will likely lead to a repeat of the accusations of "protectionism" already prompted by CBAM's introduction.

Source:
The MEPS Stainless Steel Review is an invaluable monthly guide to international stainless steel prices and includes the latest global stainless steel industry analysis.
Go to product
Request a free publication