UK wire rod prices increase in April
Wire rod prices in the United Kingdom continue to rise, this month. However, the pace of growth has slowed considerably.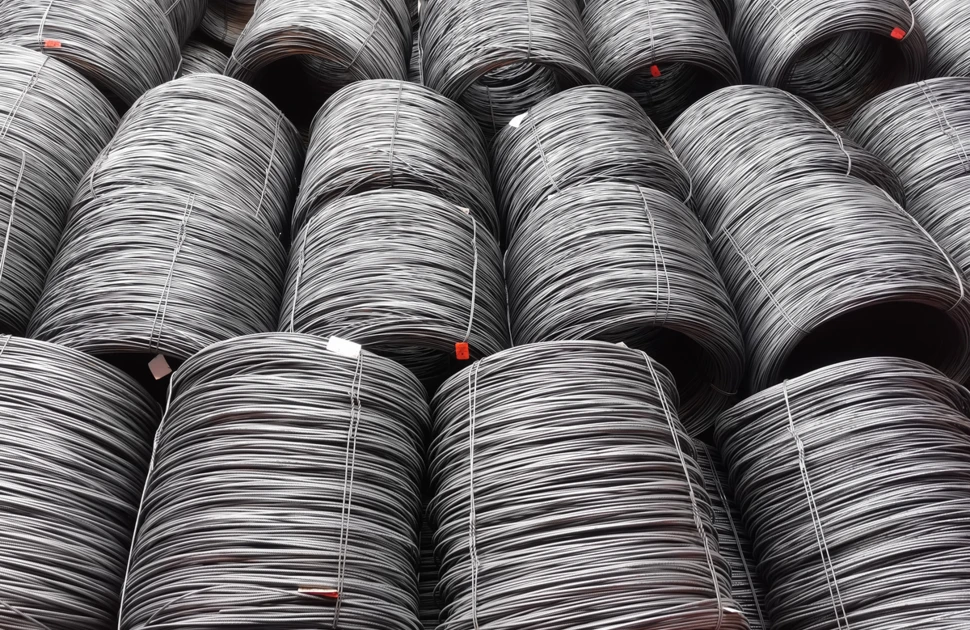 The Russian invasion of Ukraine was the key driver for the skyrocketing of the mills' selling values, last month. Fears of material shortages, resulting from the military action, prompted a rapid escalation in the steelmakers' input costs.
Domestic and foreign wire rod mills that supply the UK were forced to withdraw their quotations, with immediate effect. All producers – without exception – returned to the market with significantly higher prices. In March, the MEPS price assessments, for both mesh and drawing quality material, surged by more than one third.
The decisive action of steel producers, which were keen to immediately recoup their rising expenditure, changed the psychology of most UK buyers. Speculative purchasing almost ceased. Many decided to make smaller bookings, but on a more frequent basis.
Low carbon wire rod prices increased, once again, in April, but to a lesser extent than in the previous month. The ambitions of wire rod mills in the UK and EU are being undermined by current market fundamentals.
Energy concerns persist, across the continent, but gas prices have gradually fallen, in recent weeks. Moreover, the short-term outlook for the scrap market has turned negative. This is reducing the pressure on mill profit margins.
Demand across wire-using segments is mixed. Auto-related business continues to be hampered by supply chain problems. Many UK carmakers are operating at reduced levels, due to a lack of components. Construction-related activity is generally healthy. Large infrastructure schemes, including those for the High Speed 2 railway line, are boosting steel consumption.
Many wire rod users predict that inflationary pressures, in the UK, are likely to weigh heavily on future demand. The price of steel and other building materials continues to rise. MEPS understands that decisions about a number of new projects are being deferred, as a consequence.
Supply of wire rod in the United Kingdom is tighter than in other European countries. This is largely attributed to a shortage of domestic supply options.
Purchasing managers report that British Steel has size limitations from its local operation. Large dimensions can be supplied from its sister company, in the Netherlands. Liberty Steel UK is, reportedly, still not quoting on a commercial basis. It is understood that the business is concentrating current production on supplying its downstream units.
Imported material continues to, partially, fill the void, despite the existing safeguard quotas for non-alloy and other alloy wire rod. The majority of imports, in the first quarter of 2022, were from the European Union. Tonnages, from the continent, remain below pre-pandemic levels. Mainland European mills are likely to be focusing their production on their home and neighbouring markets, in preference to the UK.
The quota for other countries, in the first three months of the year, was little utilised. Purchases of CIS-origin material are negligible, because of the current military action and sanctions. These import trends, from both the EU and other countries, are likely to continue, for the foreseeable future.
Source:
The MEPS European Steel Review is an informative, concise and easy-to-use monthly publication, offering unique professional insight into European carbon steel prices.
Go to product
Request a free publication