Strikes stall US car production for 'Detroit Three'
Automotive sector workers employed by three of the largest car manufacturers in the United States have triggered anxiety among steel suppliers.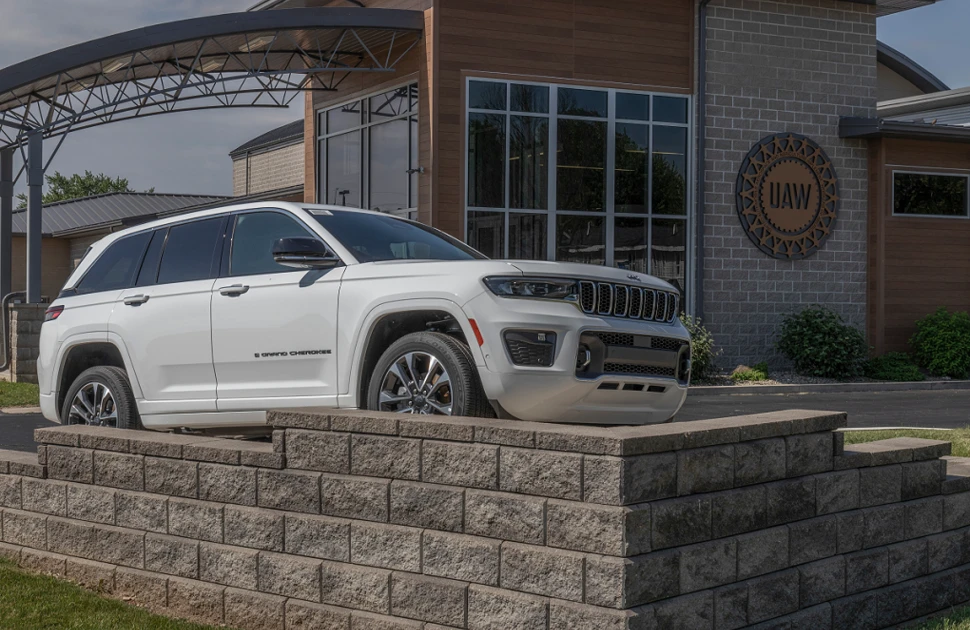 Targeted industrial strikes were given the go-ahead after Ford, General Motors and Stellantis failed to reach a pay agreement with United Auto Workers (UAW) by a deadline of midnight on Thursday (September 14).
The 'Detroit three'
It is the first time all three major carmakers, which are nicknamed the 'Detroit Three', have been involved in the same industrial action.
The strikes, co-ordinated by UAW President Shawn Fain, will initially involve a combined 12,700 workers. They will take place at assembly plants operated by Ford in Wayne, Michigan, GM in Wentzville, Missouri and Stellantis' Jeep brand in Toledo, Ohio.
Fain has not discounted wider action if the automotive giants fail to reach an agreement over a 40 percent pay rise and other changes to employee contracts.
"This is more of a symbolic strike than an actual damaging one," Sam Fiorani, a production forecaster at Auto Forecast Solutions, told Reuters.
But he added: "If the negotiations don't go in a direction that Fain thinks is positive, we can fully expect a larger strike coming in a week or two."
According to Deutsche Bank, the strikes could cost each of the affected US carmakers up to $500 million per week of lost production.
MEPS International contacts, meanwhile, have been closely assessing their reliance on customers in the automotive supply chain and considering the potential impact of protracted strike activity.
Integrated producers of hot rolled coil (HRC) are "naturally wary" of the situation, said one.
HRC buyers, already cautious about purchases amid limited demand, have become increasingly averse to stock replenishment due to the proposed industrial action.
There is a risk to HRC prices. Low demand has already triggered a 35 percent decline, from $1170 to $960 per short ton, between April and August, data from MEPS International's International Steel Review shows.
MEPS steel market analyst Chris Jackson said: "US steel participants are naturally concerned about the impact and implications of strike action. Automotive-related activity has been one of the strongest performing steel-using segments in recent times, and US steel manufacturers - notably integrated mills - are hugely reliant on the strength of their auto order books to fill their production schedules.
"There are very few other segments which could fill this void. This may lead to shortened lead times, and greater pressure on US steel prices, across flat and long products.
"There was an initial expectation that US flat product prices would gradually fall for the rest of the year. Any prolonged strike action could lead to severe decreases if the overcapacity of steel persists."
Extent of strikes
The duration and extent of UAW members' strike action in the US remains uncertain.
The union has a $825m strike fund and plans to compensate striking workers $500 for each week of strike action.
Cox Automotive data reveals that Stellantis has more than 90 days' worth of Jeeps in stock, however, after building SUVs and trucks on overtime in recent weeks.
According to a report by the Reuters news agency, Fain said earlier this week that Stellantis had proposed shutting as many as 18 US facilities.
GM, which claims the UAW's wage and benefits proposals would cost the automaker $100bn, said it was disappointed by the walkout and would continue to "bargain in good faith."
Explore MEPS International's International Steel review subscription options for the latest steel market insight and price data from the US market.
Source:
The MEPS International Steel Review is an essential monthly publication, offering professional analysis and insight into carbon steel prices around the world.
Go to product
Request a free publication