Sheffield FC Partnership
MEPS International has been helping companies navigate the complexity of the steel market since the 1970s. Much like Sheffield FC we come from humble beginnings and are now very well known around the world. Sheffield FC has guided the world of football towards becoming the beautiful game it is today. We are so proud to have partnered up with the world's first football club and create our own bit of history with Sheffield FC. Our company values mirror those of Sheffield FC - community, equality, trust, respect, and integrity.

Sheffield FC was founded in 1857, paving the way for the modern game of football. Passionate about sticking to their amateur roots, the club was surpassed in size by two other Sheffield clubs - Wednesday and United. They still take part in the oldest derby in the world against fellow non-league side Hallam FC - founded in 1860.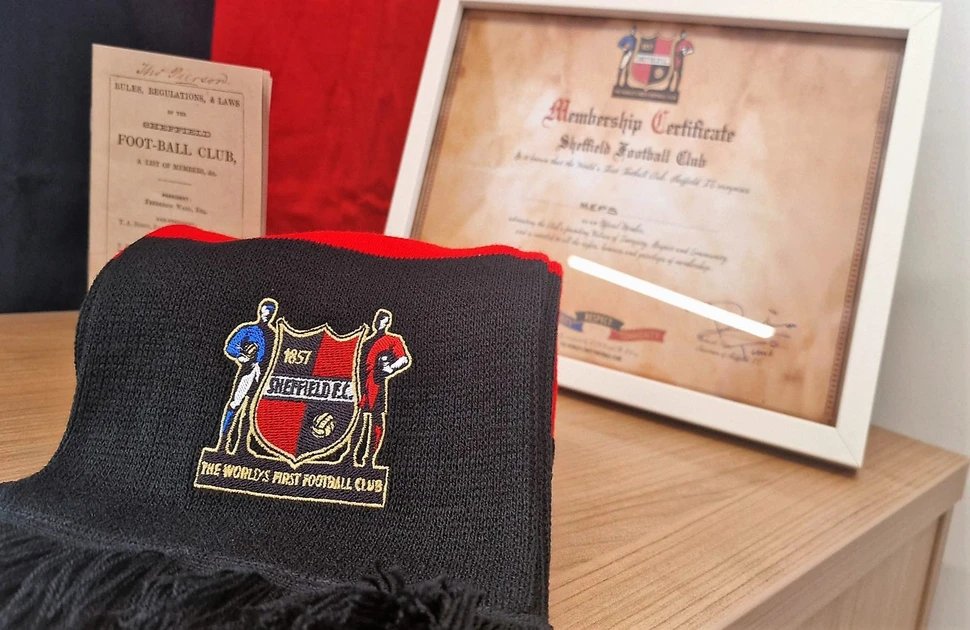 We're very pleased to be supporting Sheffield FC - The World's First Football Club this season by sponsoring the MEPS International Lounge for the 2022/23 season
Jayne Craven | Director