One month to go: MEPS at the UK Metals Expo 2023
MEPS International will host topical seminars, one-to-one consultations and a steel-themed Premier League prize draw at the UK Metals Expo 2023.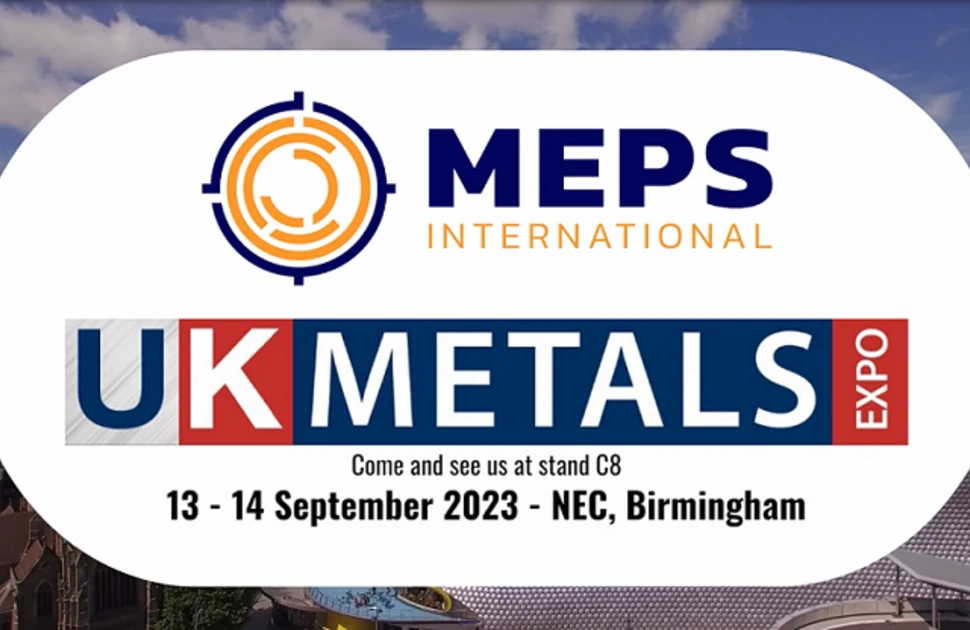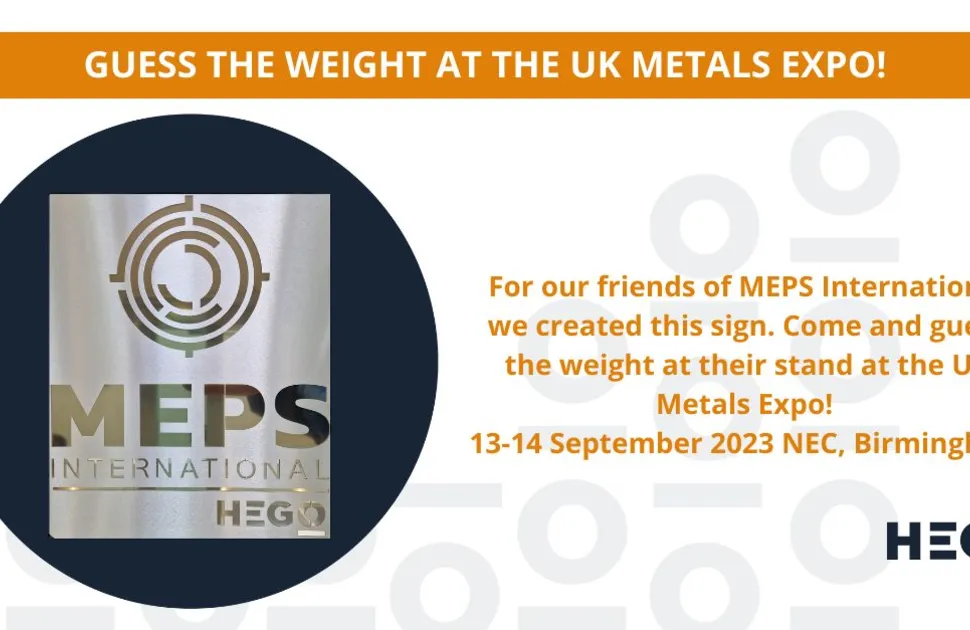 There is just a month to go to the Expo, billed as the only event of 2023 to bring the entire metals supply chain together with engineering and manufacturing, which takes place at The NEC Birmingham on September 13 and 14.
Attendees should register for the free-to-attend UK Metals Expo now and head to Stand C8 to find MEPS.
Visitors can book time with a member of the MEPS team*, ahead of the event, to gain insight into the latest trends and challenges in the global steel market.
Senior consultant Kaye Ayub, meanwhile, has assembled industry experts to host panel debates on the carbon and stainless steel markets.
The debates are two of 50 topical presentations that will take place across four theatres at the two-day UK Metals Expo. Each seminar will also include an audience Q&A session.
Ayub said: "The UK Metals Expo promises to be a great opportunity to share market insight and MEPS is delighted to contribute to the impressive schedule of presentations.
"As ever, there is no shortage of topics up for discussion, so I'm sure there will be some lively debate."
With additional panellists yet to be announced, the following steel sector experts will be joining Kaye on stage:
Stainless Steel Market: Exploring Trends and Price Dynamics (12:30-13:20, Sept 13)
Simon Marsden, head of UK sales, Outokumpu
Rodney Rice, director, Langley Alloys
Paul Murphy, international business development manager, Brown McFarlane
Lauro Castelo, trader, Trasteel International
Carbon Steel Market: Navigating Trends and Price Dynamics (10:00-10:50, Sept 14)
Chris Woofindin, head of strategic marketing, Tata Steel UK
Kristian Bowling, director, Van Leeuwen Ltd
Paul Murphy, international business development manager, Brown McFarlane
Godfrey Watt, president, The International Steel Trade Association (ISTA)
Full details of the UK Metals Expo's itinerary of seminars and presentations can be found on the event's website.
Alongside the steel insight MEPS will be sharing at this year's event, visitors to Stand C8 will also have the chance to win a hospitality package for a Premier League football match at Bramall Lane, the home of Sheffield United.
Participants must guess the weight of a metal sample – kindly provided by Dutch metals stockist and service centre, HEGO – to be in with a chance of winning.
"The MEPS team is really looking forward to meeting up with industry contacts, and hopefully meeting some new ones," said Ayub.
"If you're attending the event, be sure to drop by at Stand C8 and embrace all the positives that face-to-face networking can deliver."
*One-to-one meetings with MEPS International staff will be booked on a first-come, first-served basis ahead of the event. The number of available spaces will depend on demand.
Source:
The MEPS European Steel Review is an informative, concise and easy-to-use monthly publication, offering unique professional insight into European carbon steel prices.
Go to product
Request a free publication