New Capacity Roundup - October 2022
Here is a selection of the major steelmakers' latest production and capacity investments announced this month.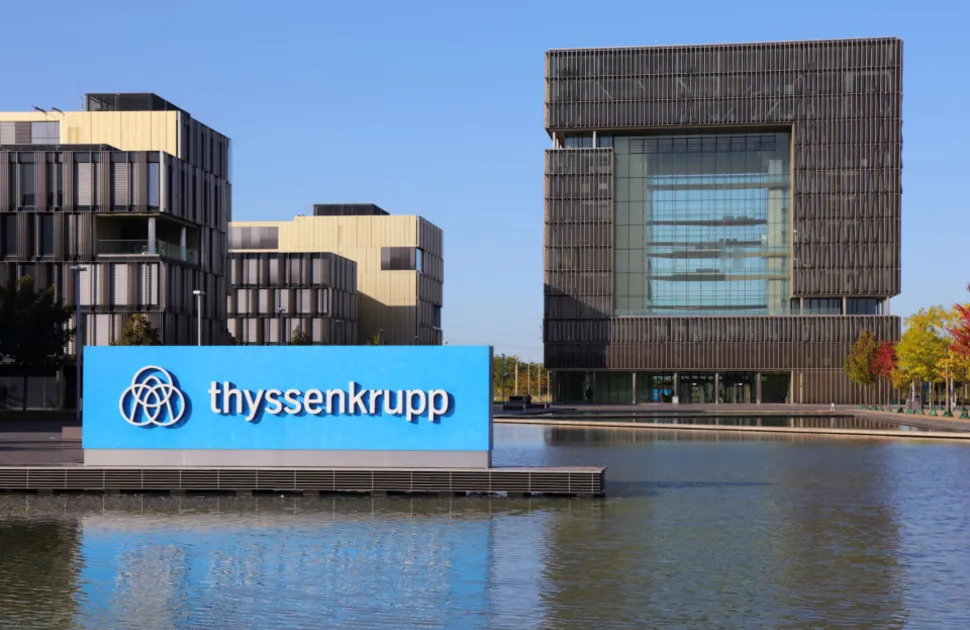 Europe
Thyssenkrupp confirms it has completed the installation of a new chromium coating line at its Rasselstein packaging steel subsidiary, in Andernach, Germany. The new equipment allows the company to process wider and thinner sheets than was previously possible. A total of 1.5 million tonnes of these products can now be produced at the site annually. The €120 million project took three years to complete.
Thyssenkrupp has commissioned a hot dip galvanising line at its Dortmund site. The new equipment has capacity to process up to 600,000 tonnes, per year, more than doubling the plant's coating output. The company states that this material will be supplied primarily to the automotive industry and that zinc-magnesium coatings can also be produced by the new line. Over €250 million has been invested into the project since it was first announced in 2018.
H2 Green Steel has announced that it plans to build the world's first commercial DRI facility able to run entirely on hydrogen – a process that can reduce CO2 emissions by up to 95 percent when compared to traditional production methods. The new plant, located in Boden, Sweden will also include an EAF, caster and both hot and cold rolling lines. The site will have an annual output of up to 2.1 million tonnes of hot DRI & HBI, when commissioned, in 2025.
German tube manufacturer, Benteler, confirms that it has completed the installation of a new galvanising line for hydraulic line tubes at its Schloß Neuhaus site in Paderborn. The new equipment can process small dimension tubes with diameters ranging between 10mm and 16mm.
Italian automation technology provider, AIC, confirms that it has completed the modernisation of eight rolling stands at Cogne Acciai Speciali's bar mill, in Aosta. A second phase of work, on six additional stands, is scheduled for 2023.
Americas
Nucor has announced plans to install a new galvanising line at its Nucor Steel Berkeley facility, in South Carolina. The line will have a 500,000 short ton annual capacity and will process coils up to 72 inches wide. The US$425 million project will be commissioned in mid-2025. The company's board of directors has also approved construction of a second galvanising line, at a location in western United States, the details of which have yet to be finalised.
ArcelorMittal Dofasco has held a groundbreaking ceremony for the new hydrogen-ready DRI unit that it is constructing at its Hamilton, Ontario site. The C$1.8 billion project includes a furnace capable of producing up to 2.5 million tonnes of direct reduced iron, per year. An EAF with an annual output of up to 2.4 million tonnes, which will feed the site's existing casting, rolling, and finishing lines, is also planned.
ArcelorMittal is set to install a new rolling mill and reheating furnace at its Barra Mansa steelworks in Brazil. The new equipment will have capacity to produce up to 400,000 tonnes per year of bars and sections when it enters service in 2024.
Asia
Construction has started at Shanxi Jinnan Iron and Steel's new plant in Yicheng County. The plans include two blast furnaces and two oxygen converters with a combined annual production capacity of up to 3.2 million tonnes, when they are fully operational. The project is scheduled to take 15 months to complete.
Source:
The MEPS International Steel Review is an essential monthly publication, offering professional analysis and insight into carbon steel prices around the world.
Go to product
Request a free publication