New Capacity Roundup - October 2021
Here is a selection of the major steelmakers' latest production and capacity investments.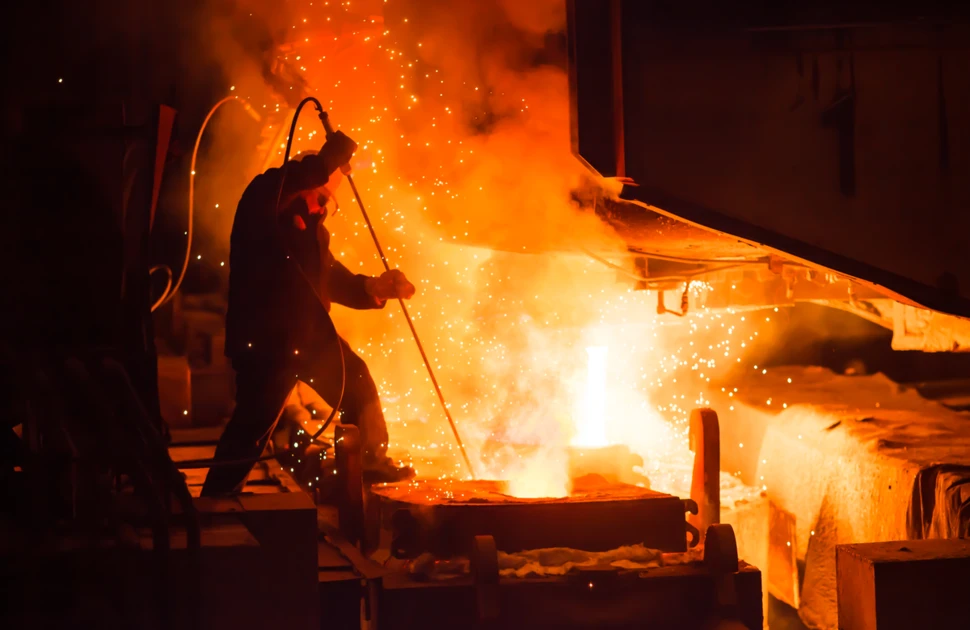 Europe
ArcelorMittal has announced that it will invest €1.1 billion adding a new direct reduced iron plant with two electric arc furnaces to its Gent facility. The recently refurbished blast furnace B will remain in service, while the site is transformed into less carbon intensive steelmaking. Overall, the company hopes to reduce its annual CO2 production by three million tonnes, before the end of this decade. ArcelorMittal has also revealed that it plans to replace the basic oxygen furnaces at its Duisburg long products facility with EAFs.
Spanish steelmaker, Megasa, is set to invest €60 million to further modernise its Zaragoza site. The project involves a complete revamp of one of the plant's two rolling mills – the other has recently been overhauled. The company expects to produce close to 600,000 tonnes of long products, primarily merchant bar, at the Zaragoza facility, in 2021.
Construction of a new integrated pickling line has started at voestalpine's Linz facility, in Austria. The €188 million unit is expected to have an annual production capacity of up to two million tonnes, when it enters service in the second half of 2023.
North America
Nucor has approved construction of a new melting shop at one of its bar mills located in the western United States. The company currently has three of these facilities operating in the region – one each in Arizona, Utah and Washington. Nucor is investing US$100 million in the project, which will have an annual production capacity of 600,000 short tons, when it enters service in 2024.
US-based long products manufacturer, Commercial Metals Company (CMC), has broken ground at the new micro mill it is constructing in Mesa, Arizona. The US$300 million facility is expected to open in mid-2023. It will have an annual production capacity of 500,000 short tons of steel, of which thirty percent will be merchant bar. CMC plans to fund the project from the proceeds of the sale of its disused Rancho Cucamonga rebar mill, in California, which ceased operations in December 2020.
ATI has commissioned a new EAF at its Specialty Rolled Products facility in Latrobe, Pennsylvania. The new unit increases the range of products that can be fabricated at the site, while reducing energy consumption and maintenance requirements. It is optimised to process small batches of steel, of variable charge sizes, while operating intermittently. The furnace is replacing equipment that has reached the end of its operational lifespan.
Asia
Tokyo Steel has modernised the electric arc and ladle furnaces at its Kyushu steelworks. The furnaces now operate more efficiently than they had previously – reducing the unit's overall energy consumption by twelve percent. Steel plate, sections and sheet piling are all produced at the Kyushu site.
A new high-speed bar mill has successfully passed hot testing at Chengdu Changfeng Iron & Steel's facility in Dujiangyan City, Sichuan province. The new equipment produces steel bars with diameters ranging between 12mm and 40mm. It has an annual production capacity of up to 1.5 million tonnes. The company is also close to completing an overhaul of the electric arc furnaces operating at the site.
Fujian Fuxin Special Steel has opened a new cold rolling complex at its Zhangzhou facility. The project includes three rolling mills and an annealing and pickling line. It has an annual production capacity of up to 300,000 tonnes.
Fujian Baotai Stainless Steel has broken ground on a new cold rolling facility at a site in Fuzhou. Construction of the 1.1 million tonnes per year capacity facility will take place in two phases. The company is investing US$775 million in the project, which is scheduled to be completed in 2024.
Source:
The MEPS International Steel Review is an essential monthly publication, offering professional analysis and insight into carbon steel prices around the world.
Go to product
Request a free publication