New Capacity Roundup – May 2023
Here is a selection of the major steelmakers' latest production and capacity investments announced this month.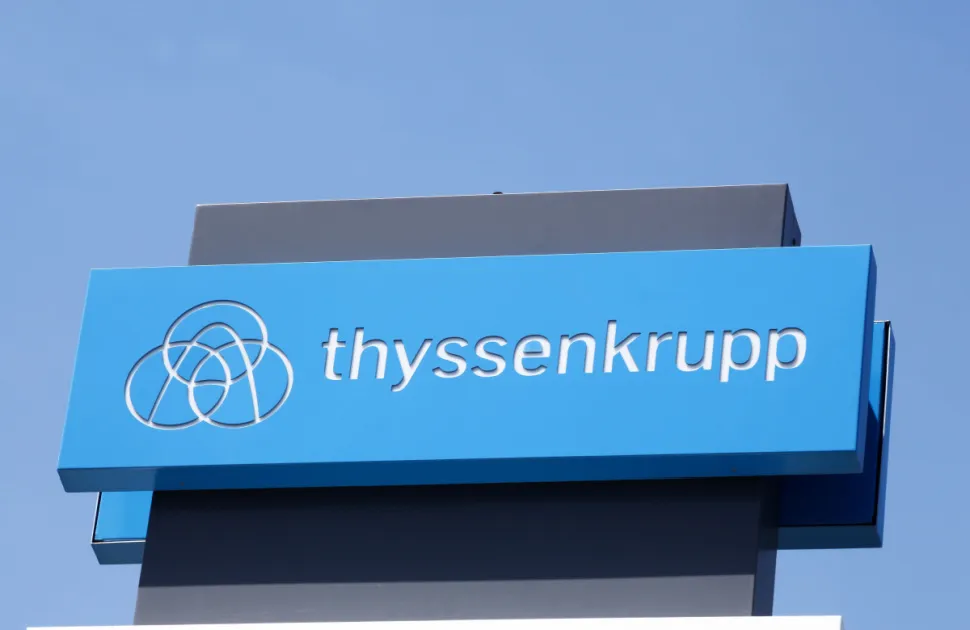 Europe
Thyssenkrupp Rasselstein's tinplate plant in Andernach, Germany, has restarted slitting line No.1 after completing a series of upgrades to its automation and drive systems. The company now expects the line to achieve higher availability levels due to its improved diagnostic functions and a wider availability of standardised spare parts. Tin and chromium coated sheet are both produced at the Rasselstein facility, in thicknesses from 0.1mm to 0.499 mm.
Riva Group has completed the modernisation of the wire rod mill at its Brandenburger Elektrostahlwerke facility, in Germany. The project involved the installation of new laying heads and pinch rolls, designed to operate at speeds of up to 140 metres per second. The site has four rolling lines now capable of producing 270 tonnes, per hour, of round bar in diameters ranging from 5.5mm to 16mm, as well as rebar with diameters between 6mm and 16mm.
North America
JSW Steel USA confirms that it will spend US$145 million modernising its Mingo Junction steel mill, in Ohio. This will involve the installation of a vacuum tank degasser, which the company states will reduce its carbon emissions compared with using a traditional steam ejector unit. The company also plans to implement the use of dynamic soft reduction casting technology, thus improving the quality of slabs produced. Commissioning is expected in 2026.
72 Steel, a New York-based steel stockist, has announced that it is investing approximately US$220 million on the construction of a new EAF-based long product plant, in Pennsylvania. This will be the company's first steel manufacturing facility. The site has a planned annual output of up to 500,000 short tons of rebar and sections. It is expected to be operational by the end of 2025.
Asia
JFE Steel announced its plan to invest approximately US$110 million installing a new EAF at its Chiba District facility in Japan. This investment aims to increase the use of scrap material to 300,000 tonnes, per year, contributing to the company's carbon neutrality goals, by reducing its annual CO2 emissions by 450,000 tonnes. The furnace is expected to be operational by the first quarter of 2026.
Chinese steelmaker, Masteel, has commissioned a new six-strand billet and beam caster at its operations in Maanshan, Anhui province. The unit has an annual production capacity of up to 1.1 million tonnes. The project began in December 2021.
Guoxin Industrial Company has received the necessary environmental approvals to proceed with construction of a new wire rod line at a facility in Jieyang City, Guangdong Province. Once completed, this project will double the company's rolling capacity to 2.4 million tonnes per year.
Binxin Iron & Steel plans to replace two blast furnaces, with a combined annual output of 2.5 million tonnes, with a single 1.15 million tonne capacity furnace, at its facility in Jiangsu Province. The company has chosen to shutter the two ageing units to satisfy the requirements of the capacity replacement scheme. The work is due to be completed before the year-end.
Ningbo Baoxin is currently conducting tests on a new stainless sheet production line at its facility in Zhejiang Province, China. Once the US$61 million project is commissioned, in December 2023, the company's annual output of bright annealed sheet is expected to increase to 180,000 tonnes.
Source:
The MEPS International Steel Review is an essential monthly publication, offering professional analysis and insight into carbon steel prices around the world.
Go to product
Request a free publication