New Capacity Roundup – July 2023
Here is a selection of the major steelmakers' latest production and capacity investments announced this month.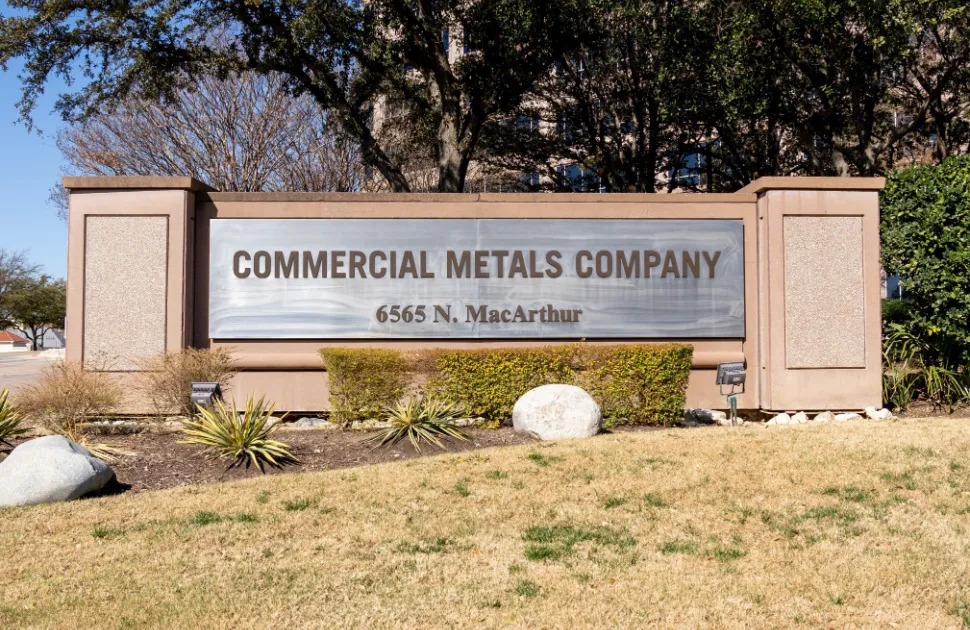 North America
US-headquartered long product manufacturer, Commercial Metals Company, has produced the first rebar bundles at its new mill in Mesa, Arizona. Work at an accompanying merchant bar finishing line is still in progress. When the site reaches full capacity, it will produce up to 350,000 short tons of rebar, and 150,000 short tons of merchant bar, annually.
In a separate announcement, Commercial Metals Company confirmed that it has secured the necessary permits to commence construction of its planned US$450 million rebar mill in Berkeley County, West Virginia. The new facility, with a capacity of 500,000 short tons per year, is expected to be operational by 2025.
Plant manufacturer Fives states that it has been awarded a contract by South Korean tube and pipe manufacturer Husteel to construct a new OCTG grade tubular goods plant at a greenfield site in Splendora, Texas. With a US$122 million investment, the plant is expected to commence operations in 2025.
Europe
ArcelorMittal Poland plans to invest US$12.8 million on the installation of nine hydrogen batch annealing furnaces at its Krakow cold rolling mill. The project was commissioned with the aim of improving plant efficiency by reducing treatment times by half. The work is due to be completed in the first quarter of 2024.
Tenova has been awarded a contract by long product manufacturer, ORI Martin, to revamp the 100-tonne capacity twin-ladle electric arc furnace at its plant in Brescia, Italy. The overhaul will involve the installation of a new electromagnetic stirring system that will improve the furnace's efficiency. The new equipment is expected to be commissioned in summer 2024.
The modernisation of the NLMK plate mill in Clabecq, Belgium, has been completed. The recently installed upgrades will improve the profile and flatness of the plates produced at the site. The plant's current production capacity is about 750,000 tonnes a year.
Asia
Jigang Fugang is set to replace two existing electric arc furnaces currently in service at its facility in Jilin province, with two new units, that will have a combined annual output of 1.1 million tonnes. China's capacity replacement rules state that the older equipment must be decommissioned before the new furnaces enter service. This is currently scheduled for August 2025.
Japan's Aichi Steel has recently completed the modernisation of the No.1 electric arc furnace at its Chita Plant. The US$7.6 million project involved the renewal or replacement of various furnace parts as well as increasing the unit's inner diameter. A modern automated control system was also installed. Upgrades to the site's rolling equipment, heat treatment, pickling and inspection lines are also planned. Total annual stainless steel output is expected to increase to 90,000 tonnes, when this work is completed.
Shandong-based Linyi Iron and Steel Investment Group Stainless Company started construction of its new 3,500mm wide stainless steel plate plant in late June. The RMB2.6 billion project will establish a medium-thick plate production facility that includes heating, rolling, shearing and pickling lines. Once fully operational, the company has targeted an annual output of up to 2.4 million tonnes of stainless steel plates in 300 and 400 series.
Source:
The MEPS International Steel Review is an essential monthly publication, offering professional analysis and insight into carbon steel prices around the world.
Go to product
Request a free publication