New Capacity Roundup - July 2022
Here is a selection of the major steelmakers' latest production and capacity investments announced this month.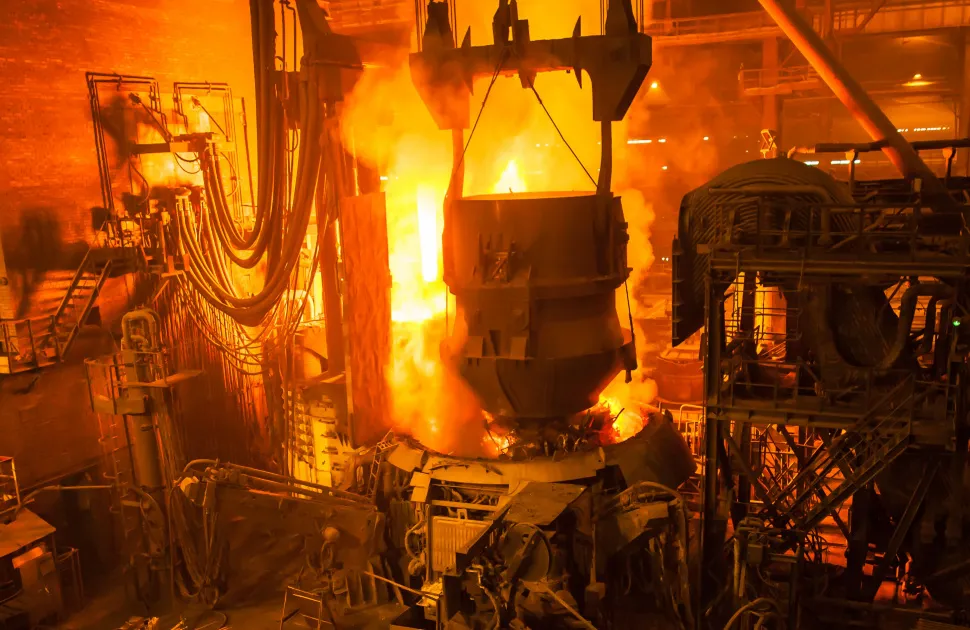 Europe
GravitHy, a joint venture backed by several energy and construction firms, has announced that it will build a new DRI production facility near Fos-sur-Mer, in southern France. The consortium, which includes plant equipment manufacturer Primetals Technologies, is looking to secure €2.2 billion of EU funding for the project, which is expected to have an annual production capacity of two million tonnes. Construction is scheduled to start in 2024 and is expected to take three years to complete.
Liberty Steel is investing €350 million to install two electric arc furnaces at its Ostrava facility, in the Czech Republic. The two 200-tonne capacity units can melt HBI, DRI and scrap metal. They have a combined annual output of up to 3.5 million tonnes. The furnaces will replace the four oxygen converters currently operating at the site. Commissioning is scheduled for 2025. A new high-voltage electricity line will also be installed, allowing the furnaces to utilise one hundred percent scrap metal charges from 2027.
Voestalpine has announced that it is close to completing construction of its new automated special steel plant, in Kapfenberg, Austria. The facility, expected online in autumn 2022, will have an annual production capacity of up to 205,000 tonnes. It will supply stainless and special steel grades to customers in the international aviation, oil and gas, automotive and toolmaking industries. The company had initially allocated €350 million for this investment, but it has recently revised that estimate upward, by between ten and twenty percent.
Outokumpu is modernising the two slab casters at its site in Tornio, Finland, with the installation of two new moulds containing advanced sensor packages. The new equipment features more than 30 times more temperature sensors than conventional moulds. This allows operators finer control over the casting process, leading to improvements in the slabs' surface finish. This technology also aids in the detection of any caster-mould breakouts. Commissioning is scheduled for April 2023.
Beltrame has announced that it plans to modernise its French long products division, Laminés Marchands Européens (LME), with the installation of a new 90-tonnes per hour walking beam furnace. The company will also equip its Stahl Gerlafingen (SG) subsidiary, in Switzerland, with a new pusher furnace. Both units are set to be commissioned at the start of 2023.
Polish long product manufacturer, Cognor, is installing a new spooler line and a new light section mill at its Krakow facility. This equipment, set to be commissioned in 2022 and 2023, respectively, will increase the company's product range.
North America
Plant equipment manufacturer, Danieli, confirms that it has completed the first stage of its contracted modernisation of the Optimus Steel long product minimill in Orange County, Texas. Bar cropping shears and a new coil finishing line have been installed at the onsite wire rod mill. Further work is in progress. This includes the installation of a high-speed bar finishing line, which will enter service next year. A new twin rolling mill and an associated reheating furnace and water treatment facility are also planned for early 2024.
Asia
Following an eleven-month construction period, Shanxi Tongcai Industry & Trade has commissioned a new hot rolled steel strip line, at its Linfen City facility. The new equipment has capacity to produce up to 650,000 tonnes of medium and wide strip, per year.
Source:
The MEPS International Steel Review is an essential monthly publication, offering professional analysis and insight into carbon steel prices around the world.
Go to product
Request a free publication