MEPS to spark debate at UK Metals Expo
MEPS International will spark a debate about the global steel market's most significant trends when the UK Metals Expo gets underway at the NEC Birmingham three months from today.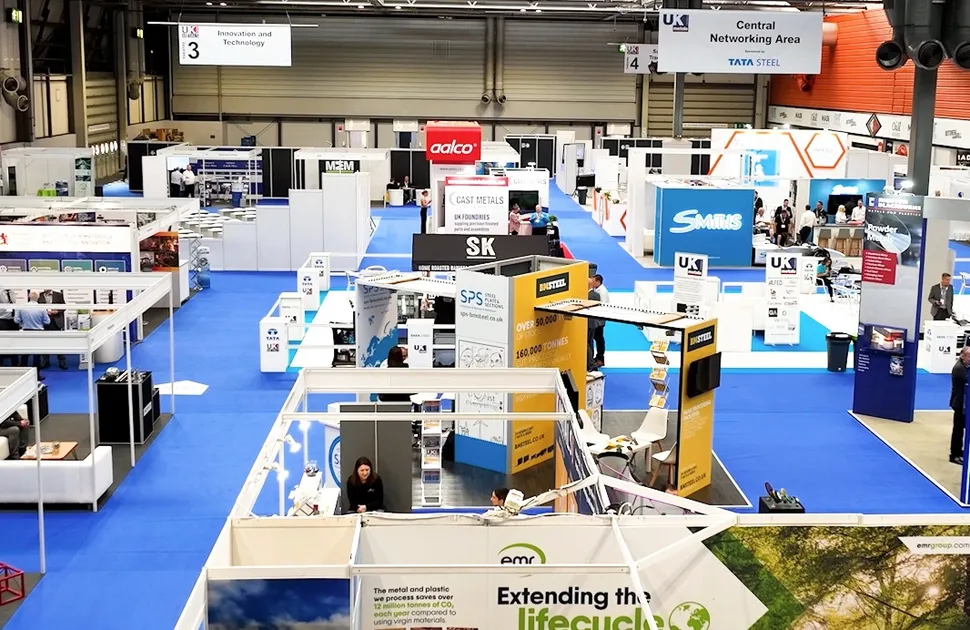 Senior consultant Kaye Ayub will take to the stage to host panel debates focussed on stainless steel and carbon steel at the annual event, which will take place on September 13 and 14.
Now in its second year, the UK Metals Expo included over 90 exhibitors and more than 60 speakers in 2022 and is set to build on that success in 2023.
Kaye said: The 2023 UK Metals Expo has become a real fixture on the sector's calendar. It's a unique event for people from the UK steel sector and further afield to gather together in one place. MEPS International is really looking forward to attending over the two days and I'm excited about the prospect of hosting the panel debates. There will be no shortage of subjects up for discussion.
Four seminar theatres – entitled The Big Issues, Sustainability and Circular Economy, Innovation and Technology, and Supply Chains, Trade and Policy – will host a range of presentations and debates at the UK Metals Expo. They will provide insight into topics that affect primary metal manufacture, processing metals, metal fabrication, machinery, engineering, surface coatings and recycling.
The full agenda for the event has yet to be finalised but will be shared via the event organiser's website soon.
Kaye Ayub is currently compiling a shortlist of panellists for her on-stage discussions. She is keen to hear from individuals open to suggesting possible topics for discussion as part of her planning for the event.
At MEPS we're used to looking at the whole market to formulate our steel price intelligence and there are a lot of market forces in play right now. While steel pricing insight and forward forecasts will no doubt be part of our on-stage discussion, I want to be sure that we address other key issues that visitors will be keen to hear about, so I'm open to suggestions.
Anyone open to the possibility of being part of one of Kaye's UK Metals Expo panel discussions, or keen to suggest the discussion of a certain topic from the stainless or carbon steel sectors, should email MEPS at press@meps.co.uk
Source:
The MEPS European Steel Review is an informative, concise and easy-to-use monthly publication, offering unique professional insight into European carbon steel prices.
Go to product
Request a free publication