MEPS shines spotlight on stainless steel price trends
Are stainless steel prices headed into a "downward spiral" amid weak demand and reluctance among buyers who anticipate a cut-price outlook?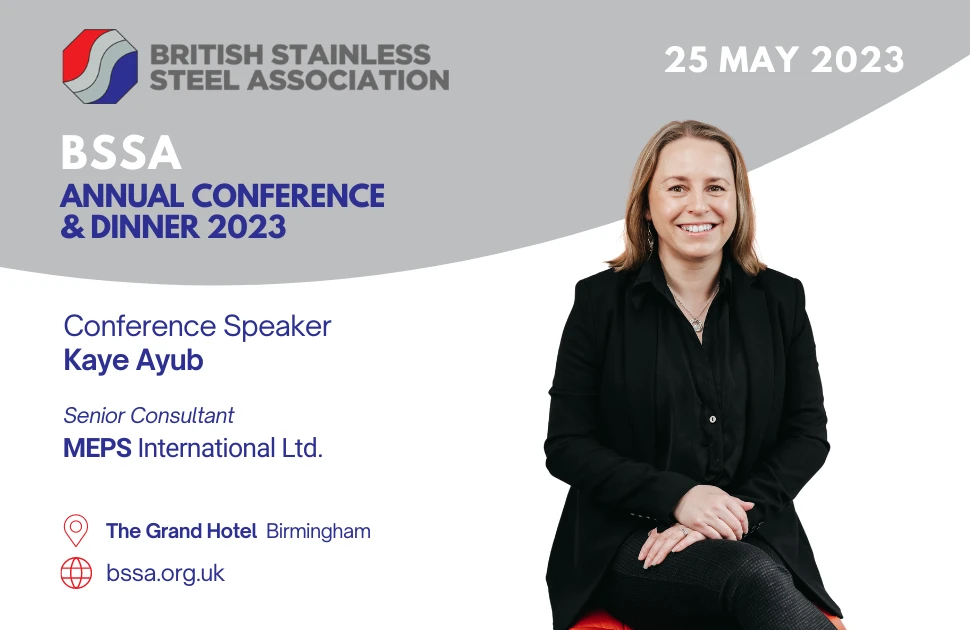 MEPS International senior consultant Kaye Ayub will offer insight and clarification of the market forces at play in her keynote presentation at the British Stainless Steel Association (BSSA) annual conference later today (May 25).
"As prices fall, buyers delay placing new orders for fears of further decreases. This is often a self-fulfilling prophecy," said Kaye, ahead of the event at The Grand Hotel, Birmingham, adding: "It's a downward spiral until a line is drawn."
Attendees at the BSSA event will gain insight to guide them on the direction of travel in the market and the outlook for the remainder of 2023.
Drawing on insight gathered from key industry sources across the globe, and the MEPS team of researchers and analysts, Kaye will end the day with an exploration of the stainless steel sector's hottest topics, including:
The outlook for stainless steel prices

Weakening global demand

The impact of cut-price import offers

The increasing popularity of effective prices
MEPS steel market analyst Ewan Gilfillan and stainless steel market analyst and researcher Michelle Kirton will also be attending the BSSA annual conference.
To learn how to access steel price data in regular reviews, covering markets across the globe, approach the MEPS team at the event or contact the business directly via its website.
Source:
The MEPS Stainless Steel Review is an invaluable monthly guide to international stainless steel prices and includes the latest global stainless steel industry analysis.
Go to product
Request a free publication