European Steel Mills Lift Prices But Buyers Remain Cautious
European strip mill product basis prices continued to move up, in February. Domestic steelmakers adopted a firm stance in negotiations with buyers. They wish to implement further rises in the coming months. Local supply was tight, as a result of production cuts, carried out in the latter part of 2019, leading to ever-extending delivery lead times. Quotations from third-country suppliers remained at a premium to local offers.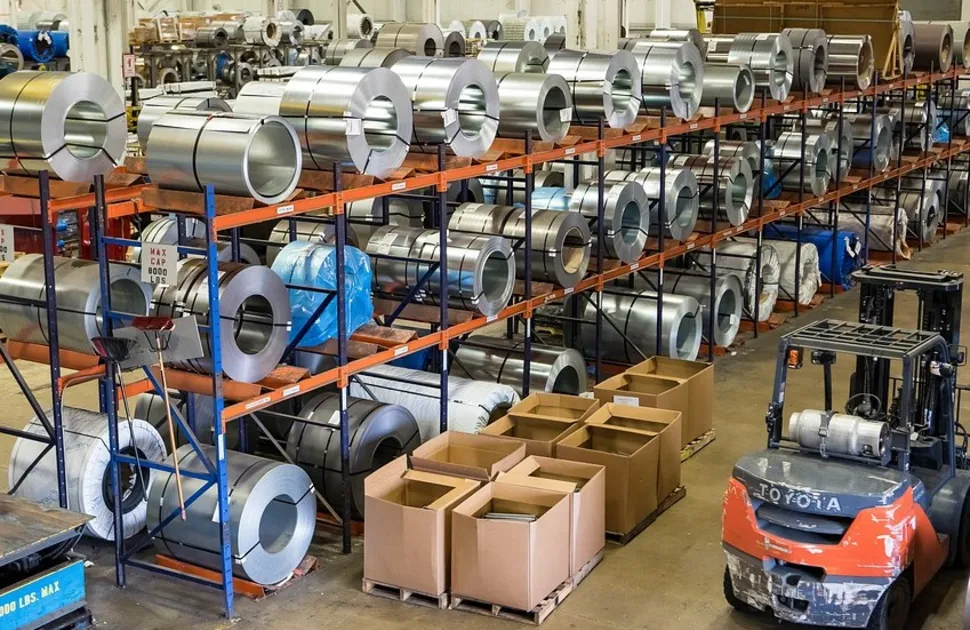 Many service centres are unsure about the future direction of the market. Consequently, they either hold off making purchasing decisions, or order small quantities at an ever-increasing cost. They note that real demand has not improved. Volatile scrap prices and reduced iron ore values are unsettling the market and lessening any appetite for increases in steel selling values. Moreover, the coronavirus is affecting confidence, as the final impact on the steel sector, and the world economy in general, is difficult to predict.
German
steel suppliers propose further price hikes
The German economy is slowing. Trade conflicts are badly affecting the auto and mechanical engineering sectors. The reduction in steel capacity, at a number of European mills, pushed delivery lead times for strip mill products out to May. Steelmakers are fully booked for the first quarter and have good order loads for the second. This allowed suppliers to impose price hikes, during February settlements. Further increases are proposed, going forward. Destocking, towards the end of 2019, resulted in low inventories at the service centres.
End-user activity is good in
France
French strip mill product prices continued to climb, in February. Despite logistical difficulties, with high transport costs and ongoing strikes, end-user activity is generally good. The auto industry is faring better than originally forecast. Nevertheless, stockholders continue to delay large purchases. They remain cautious regarding the current upward price trend. Steelmakers still push for further price hikes as their delivery lead times continue to extend.
Improved market sentiment dissipates in
Italy
In Italy, strip mill product basis values are higher than a month ago. The improved market sentiment of January has dissipated. Activity levels are quite low. Real demand is not strong. Buyers purchased quantities for the first quarter and are now waiting to see if producers can succeed with their proposals for further price increases. Service centre resale margins are squeezed because end-users are unwilling to pay more for their supplies. Domestic mills benefit from the decline in third-country import disruption, as most global suppliers increase their quotations.
Spanish demand little changed from 2019
Spanish demand for strip mill products is relatively weak, at present, with very little change from 2019. Basis values continued to climb, for March deliveries. Producers claim further increases, for April/May, of €15/20 per tonne. Distributors order only small quantities at the higher prices. Material booked from overseas sources, in November/December 2019, is arriving, enabling buyers to avoid making large purchases.
Scrap, coronavirus concerns unsettle UK steel market
UK manufacturing output stabilised, in January, due to reduced levels of political and economic uncertainty. Scrap price swings and coronavirus concerns are unsettling the steel market. Nevertheless, delivery lead times for most strip mill products have stretched to May, with consequent hikes in basis values. A number of buyers suggest that the upward price trend has slowed, recently. Service centres report fair sales volumes but remark that resale margins are still unprofitable. However, large quantities of material, purchased at cheaper prices than current offers, at the end of 2019, are now starting to arrive.

Source:
The MEPS European Steel Review is an informative, concise and easy-to-use monthly publication, offering unique professional insight into European carbon steel prices.
Go to product
Request a free publication