EU steel needs more than CBAM to meet green steel goals
Financial support and energy sector reform must accompany the Carbon Border Adjustment Mechanism (CBAM) for Europe's steel mills to meet their emissions-cutting targets, it has been claimed.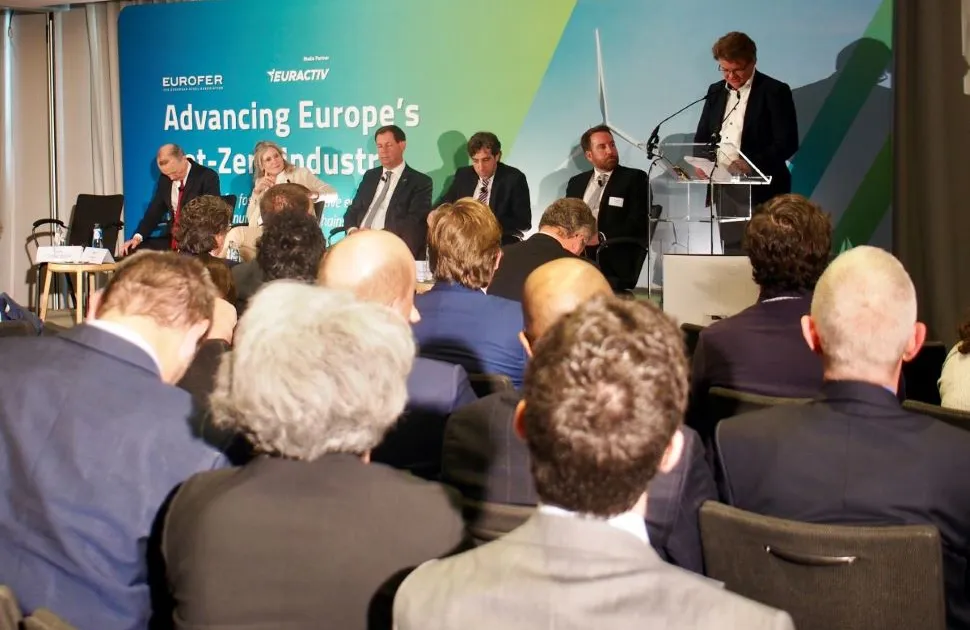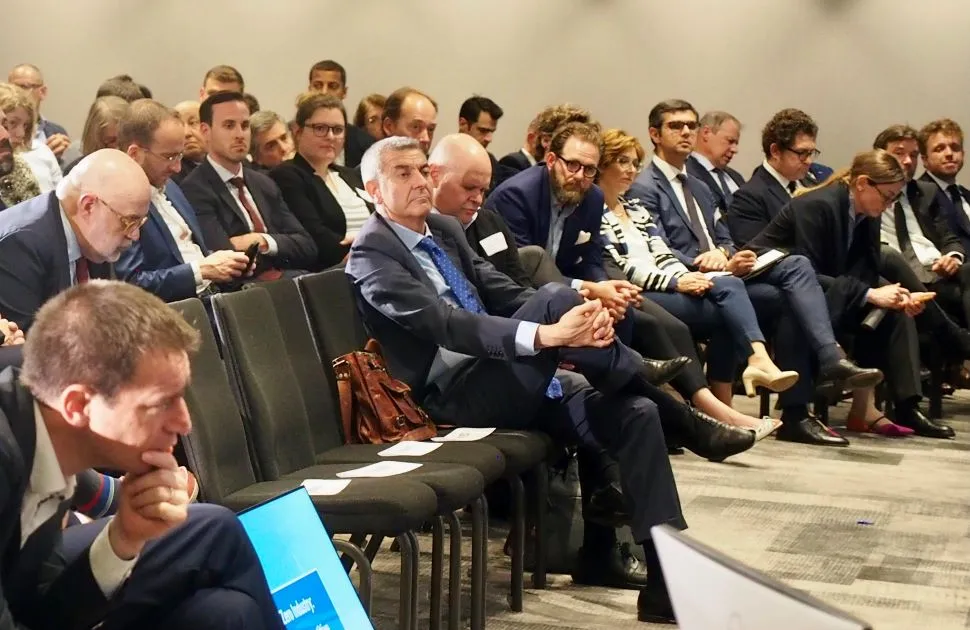 Speaking at Eurofer's Advancing Europe's Net-Zero Industry conference, Geert Van Poelvoorde, executive vice president and chief executive of ArcelorMittal Europe, suggested the European Commission would need to act fast to introduce new measures to help producers achieve net zero by 2050.
Van Poelvoorde said the action was needed now to mitigate against price increases from European steel producers investing heavily in CO2-cutting production methods.
"The steel industry is shrinking in Europe, by 20 per cent over the last 10 years. Before 2016 we were an exporter of 50 million tonnes a year, we're now an importer of 50 million tonnes", he said.
"Today the CBAM is not yet there, so we are flooded with imports," he said. "You cannot have high (taxes) on CO2, be forced to invest and have the imports come in, so that's why we need funding.
"We don't want state aid, but we have the CO2 tax, so we need help with (low emissions, steelmaking) installations."
'Green or gone'
Spelling out the urgency of the situation, he added: "When the medication comes and the patient is already dead, it's not very useful. We have the problem now. We have to transition now."
Van Poelvoorde said AcelorMittal's CO2-related taxes in Europe would amount to around EUR5 billion this year but would rise to around EUR500 billion by 2030 without reforming its operations.
He said: "We wouldn't be able to pay it. We'll transition to go green, or we'll be gone."
The European Commission has yet to launch a package offering financial support to businesses embarking on investments to cut their emissions. A scheme similar to the United States' Inflation Reduction Act has yet to be realised.
Eurofer president Francesc Rubio said that the European steel sector had succeeded in cutting its CO2 footprint by 50 per cent between 1990 and 2020. It currently has over 60 industrial-scale projects designed to help achieve a further 30 per cent cut in the next eight years, he said.
But significant changes need to be made to the region's energy infrastructure to meet net zero goals dictated by the European Commission's Net Zero Act and Fit for 55 targets.
Rubio said Europe currently faced a significant energy cost gap with its key rivals and yet would require 2.1 terawatts of electricity, and hydrogen, in order to meet its emissions targets.
Van Poelvoorde described the volumes of hydrogen needed to produce green steel as "massive". He said the additional costs of green hydrogen (produced from renewable sources) are "not feasible".
Rubio said: "Europe needs a robust business case and a level playing field to support the growth of clean technologies and the transitioning sectors that support our industry.
"The expansion of renewables, the utilisation of hydrogen, the advance of wind and the proliferation of electric vehicles all rely heavily on the steel sector."
Demand from renewables
Eurofer estimates that the renewable energy sector will require more than 74 million tonnes of steel over the next eight years.
In May last year nine countries set a joint target of boosting their combined North Sea offshore wind capacity by eight times, to 120 gigawatts by 2030 and 300 gigawatts by 2050.
A new Marine Plan announced by Denmark this month, however, effectively terminated 24 out of the 33 offshore wind projects proposed in its waters under its now-closed 'open door offshore wind auction' scheme.
Van Poelvoorde remained pragmatic about the EU steel sector's prospects of benefitting from the green energy revolution.
"To think that the steel for the windmills is not possible to produce outside Europe is naïve," he said.
"Europe does not produce anything that you cannot produce somewhere else."
Eurofer's Advancing Europe's Net-Zero Industry conference can be viewed on-demand via the industry body's website.
Image credits: All images used in this article are sourced from Eurofer.
Source:
The MEPS European Steel Review is an informative, concise and easy-to-use monthly publication, offering unique professional insight into European carbon steel prices.
Go to product
Request a free publication