EU safeguarding measures to reshape steel imports mix
The European Commission has confirmed the terms of its steel import safeguarding measures for the 12 months to June 30, 2024.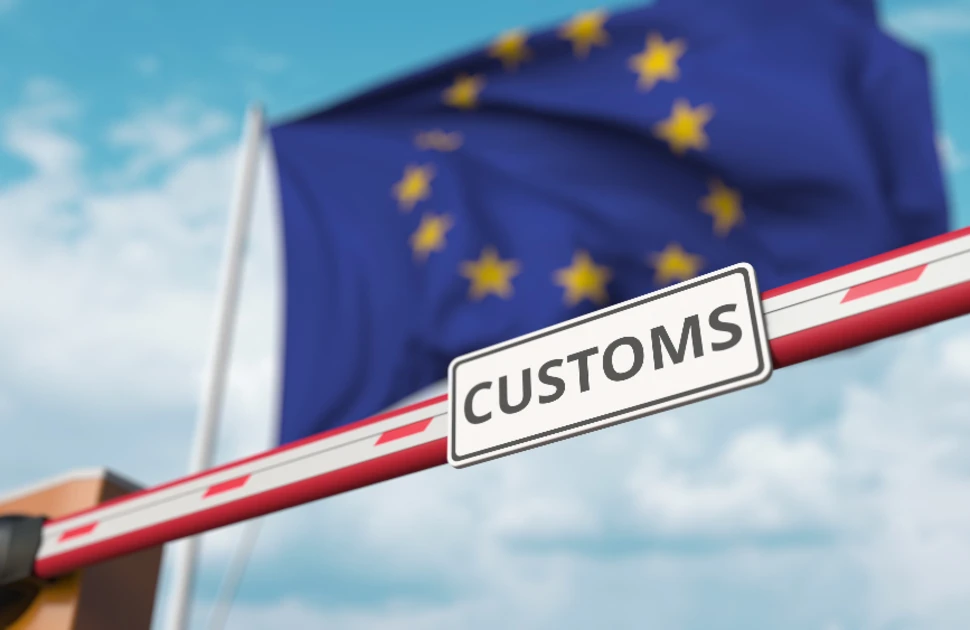 Most of the changes to the prolonged legislation remain unchanged from those detailed in its extension proposals submitted to the World Trade Organization (WTO) earlier this month – including a four per cent liberalisation of quarterly import tonnages.
At the time of the WTO submission, MEPS senior analyst Jonathan Carruthers-Green said the changes would have "a large impact on the mix of products imported into the EU".
Under the revised safeguarding measures – laid out in Commisssion Implementing Regulation (EU) 2023/1301 – all developing countries become subject to quotas in categories 4B (metallic coated sheet), 5 (organic coated sheet) and 25B (large welded tubes).
Since the WTO submission, the Commission has also included a change which sees all developing countries lose their exemptions for category 28 (non-alloy wire).
Most developing countries have now been granted exemptions from categories 4A (metallic coated sheet) and 24 (other seamless tubes), however.
MEPS researchers believe the change to exemptions on wire rod may finally put an end to the long decline in prices in Europe by limiting imports from a number of popular origins such as Egypt and Malaysia.
Malaysian cap
Malaysia will also become subject to country-specific tariff rate quotas (TRQ) for category 9 (stainless cold rolled sheets and strips) in the 2023/24 period.
One in-house MEPS consultant said some steel sector participants harboured fears that changes to the Malaysia's status would "penalise importers of stainless cold rolled sheets".
She said: "At the moment, it is not a problem because EU stainless prices are below Asian prices, but Malaysia has been a popular place of origin of stainless steel imports."
Malaysia has been allocated a volume of 13,172 tonnes per quarter in the third and fourth quarters of 2023, and 13,029 tonnes per quarter in quarters one and two of 2024.
The change would cap the volume of tariff-free steel imported into the EU from Malaysia. Last year's 73,393 tonnes import total represented a 228.5% year-on-year rise. This would exceed the proposed cap by 28.6%.
The potential export tonnages of other nations in the 'other countries' classification will be reduced by the amount of country-specific TRQ allocated to Malaysia.
Investigation and consultation
The Commission's extension of its safeguarding measures followed an investigation and consultation that started in December last year. This was conducted as part of an assessment of the possible termination of the measure by June 30, 2023, which is required under WTO rules.
The Commission said in its findings that it disagreed with claims that the "quick exhaustion of some TRQs", from some origins and in certain product categories, would have led to a shortage of steel in the EU.
It added: "Users have not provided any evidence that the volume of TRQs (including the increased volumes due to liberalisation that will be added to the TRQs as of 1 July 2023) together with the availability of Union-produced steel would not be adequate to fulfil their needs in light of existing and forecasted demand."
The Commission also suggested that removing its safeguarding measures on steel imports could "undermine significantly any meaningful economic recovery" and the "efforts being made by the Union steel industry in its process of adjustment to a higher level of imports".
Despite a slowdown in EU steel consumption which affected the level of TRQ use, most notably in the second half of 2022, the Commission highlighted that imports of steel into the EU totalled 31.1 million tonnes in 2022. This was the third highest level of imports in the past decade, resulting in a 19% market share only exceeded in 2018.
Russian import sanctions
Confirmation of the 2023/24 steel imports safeguarding measures was not the only change to EU steel import regulations announced in the past week.
On June 23 the European Commission welcomed a decision by the European Council to adopt an 11th package of sanctions against Russia in light of its military action in Ukraine.
As part of the package of additions to sanctions first introduced in March 2022 it announced the introduction of an obligation on importers to provide proof that the iron and steel products imported to the EU from third countries do not incorporate banned steel inputs from Russia. This will be implemented from September 30, it said.
Additionally, the EU Sanctions Envoy David O'Sullivan is engaging in outreach on cooperation to prevent circumvention of EU sanctions against Russia.
"Systems are being put in place in some countries for monitoring, controlling, and blocking re-exports", the statement revealing the action stated.
It added: "Anomalous, sky-rocketing trade figures for some very specific products/countries are hard evidence that Russia is actively attempting to circumvent sanctions."
Source:
The MEPS European Steel Review is an informative, concise and easy-to-use monthly publication, offering unique professional insight into European carbon steel prices.
Go to product
Request a free publication