EU coil prices decline as buyers hold back
Strong import competition, subdued purchasing activity and weak demand from the automotive sector have contributed to price erosion in the European flat products market. Downward pressure is greater on hot rolled coil values than on those for cold rolled and galvanised material.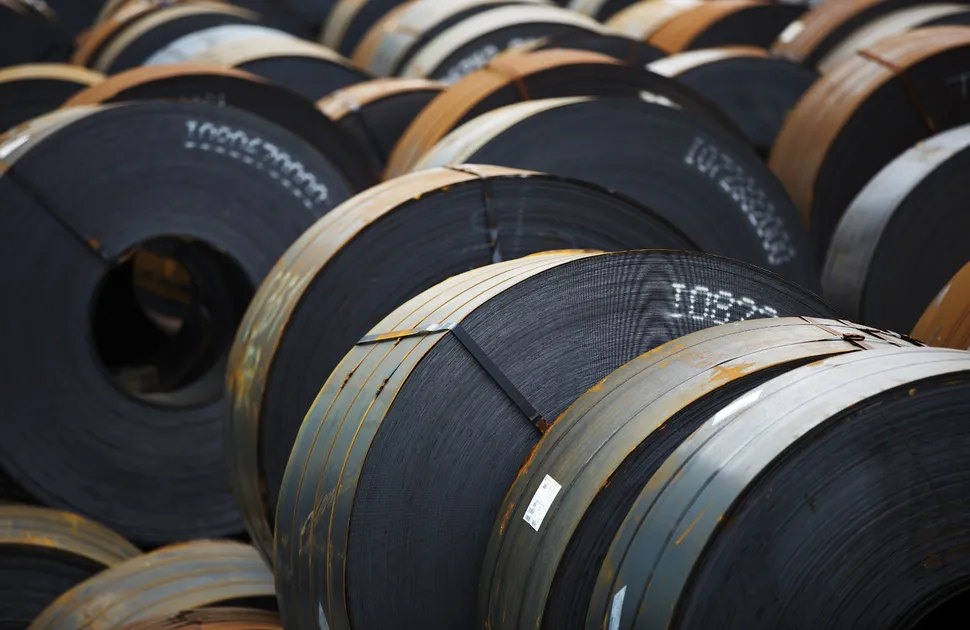 A shortage of semiconductors and other components is negatively affecting the vehicle manufacturing industry. Carmakers are decreasing production or temporarily suspending their operations. Consequently, orders on the steel mills are reduced. This is resulting in a shortening of delivery lead times and increased volumes of material being made available to the rest of the market.
As spot availability improves and prices fall, steel buyers are delaying their order placement. Many distributors are switching to 'back-to-back' deals in an attempt to minimise risk. Moreover, service centres are cutting their resale values substantially, amid rising competition.
Supply chain participants are waiting for the conclusion of annual contract negotiations between automotive companies and steelmakers. Shortages of semiconductors are expected to persist, next year. Carmakers are requesting reduced allocations from the mills, as a result. Nevertheless, they are unlikely to be able to prevent very large rises in their 2022 contract prices.
Despite the recent decrease, spot values remain dramatically higher than those charged twelve months ago. The profit margins that the mills secured in their 2021 deals are unsustainable, given the growing need to fund decarbonisation. The conclusion of the negotiations is expected to provide clarity to those in the European flat products market.
Import quotas oversubscribed
Substantial volumes of steel imports, notably of Indian origin, were customs cleared at the beginning of October, following the opening of the EC safeguard quotas for the fourth quarter of 2021. Traders are incurring tariffs, as several of the allowances are already fully utilised. This reduces the attractiveness of these deals, amid declining domestic prices. Furthermore, logistical problems persist, both at ports and with inland freight.
Offer prices from Russian hot rolled coil suppliers have declined by approximately US$300 per tonne, since their peak in mid-year. However, these mills are now withdrawing their quotations to EU customers. They are expected to return to the market with increased price proposals. Moreover, CIS-origin slab values are believed to have reached the bottom of the current cycle. An upturn would prompt European plate re-rollers to attempt to lift their selling prices.
Iron ore values plummeted in August and September, as the Chinese authorities announced steel production restrictions. However, the mills' costs remain elevated because the price of coking coal has surged over the same period. This is due to tightening supply and growing speculative activity. Furthermore, energy expenditure for steel producers is increasing. Consequently, European coil prices are believed to be approaching the bottom of the current cycle.
Source:
The MEPS European Steel Review is an informative, concise and easy-to-use monthly publication, offering unique professional insight into European carbon steel prices.
Go to product
Request a free publication