British Steel plans to electrify UK steelmaking
British Steel has revealed a £1.2 billion plan to accelerate decarbonisation through the replacement of its blast furnaces in Scunthorpe and Teesside with two electric arc furnaces (EAF).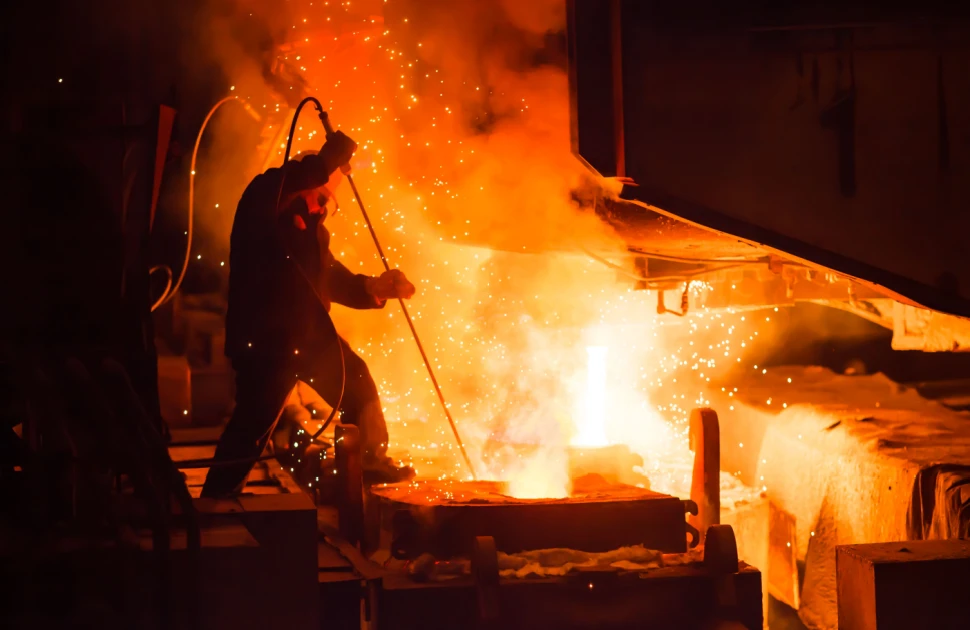 The steelmaker stated that the project was subject to financial support from the UK government but suggested that the new EAFs could be operational by late 2025 in a statement issued this afternoon (November 6).
Workers' unions have criticised the plans, which follow Tata Steel's proposal to swap blast furnaces at its Port Talbot Steelworks with EAFs, however.
While reports suggest that British Steel's plans could put 2,000 jobs at risk, the Community Union also highlighted that the two schemes would leave the UK steel industry unable to produce primary steel products.
British Steel chief executive and president, Xijun Cao, said: "Decarbonisation is a major challenge for our business but we are committed to manufacturing the home-made, low-embedded carbon steel the UK needs.
"We have engaged extensively with the public and private sector to understand the feasibility of producing net zero steel with our current blast furnace operations. However, thorough analysis shows this is not viable."
He added: "Our owners, Jingye, have already invested £330 million in British Steel in just three years and they're committed to the unprecedented investment our proposals require."
British Steel unveiled its Low-Carbon Roadmap in October 2021, pledging to invest in a range of technologies to deliver net-zero steel by 2050, and significantly reduce its CO2 intensity by 2030 and 2035.
The adoption of EAFs under its potential new operating structure would accelerate this plan and could reduce CO2 intensity by around 75%, it claimed.
The UK government has targeted a 95% emission reduction from steelmaking by 2050. Meanwhile, its Climate Change Committee has recommended emissions from ore-based steelmaking be near zero by 2035.
The BBC reported that "a generous support package", including more than £300m of investment, had been offered to support British Steel's planned switch to EAF-based steel production.
This follows the pledge of around £500m to help Tata Steel replace its blast furnaces in Port Talbot. An announcement is expected on the future of that project, which could reportedly trigger the loss of up to 3,000 jobs.
Community Union general secretary Roy Rickhuss said he was "deeply concerned" about British Steel's plans. "Were they to be realised, the plans that British Steel has announced, combined with Tata Steel's plans, would leave the UK unable to make steel from raw materials and dangerously exposed to international markets", he said.
"Community has continually highlighted how an EAF-only approach is the wrong solution to decarbonising the steel industry. Such an approach would require the import of virgin steel to supplement scrap steel used in furnaces - meaning that carbon emissions would be exported to heavy-polluting countries and the industry would no longer be self-sufficient in the UK."
UK steel production has suffered a decade of decline since 2014. That year, the sector produced 12.03 million tonnes (Mt) of crude steel. This dropped below 8Mt in 2016 and has since failed to recover.
In 2022, the UK produced 5.96Mt of crude steel, its lowest output since World War Two.
Annual steel consumption in the UK is around 9Mt, according to UK Steel.

Source:
The MEPS European Steel Review is an informative, concise and easy-to-use monthly publication, offering unique professional insight into European carbon steel prices.
Go to product
Request a free publication