These reports bring you the most up-to-date and comprehensive steelmaking raw materials and ferrous scrap data available across the Estonia market. Our reports feature all steelmaking raw materials, including scrap, iron ore, coking coal and pig iron.
Browse our range of products below to find the ferrous scrap & raw materials data you are looking for.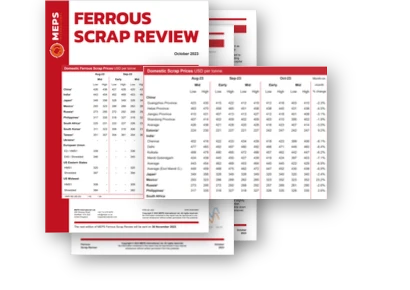 Ferrous Scrap Review
The MEPS Ferrous Scrap Review publication provides you with the latest ferrous scrap price data across important emerging and industrialised nations.
Go to product